2007 - THE BEGINNING
Perform Better UK was established by Alastair Yule and Mark Gladwin and moved into a small industrial unit in Southam, Warwickshire with one part time member of staff.
Perform Better were immediately appointed UK Distributors for Microgate products, Activio Heart Rate systems, Prism Fitness and Compex EMS systems. The first eight page Perform Better catalogue was produced pre-season. Later in 2007 Perform Better were appointed UK Distributors for Catapult Sports and the GymAware Power Testing system – the Distributor that Catapult appoint outside of Australia for both companies. With these two new product ranges, Perform Better appointed their first Sport Scientist to join the team.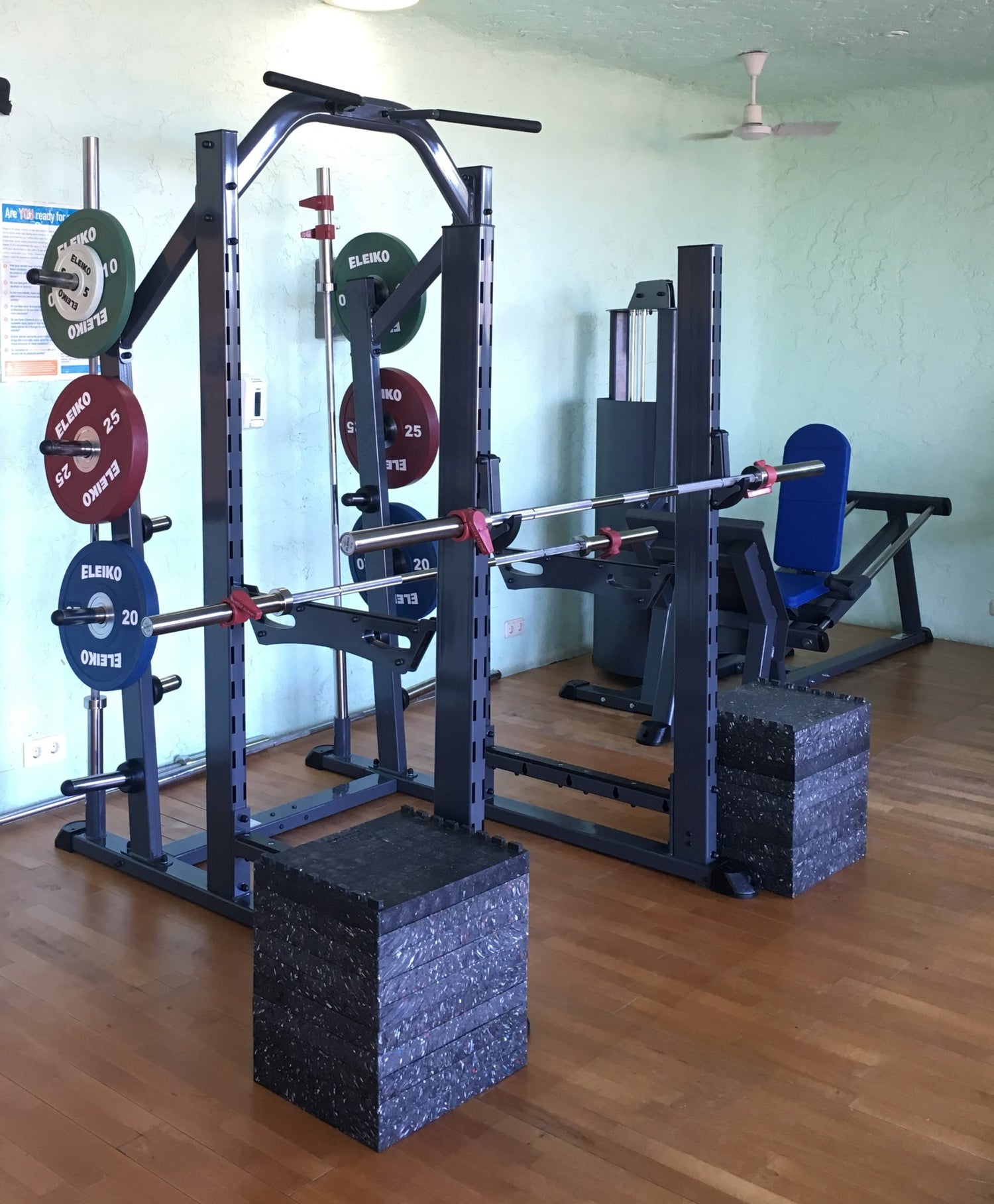 2009 Installations & Large Brands
Perform Better's 3rd annual catalogue launched, which was a significant expansion of the Strength and Conditioning range, plus the addition of Keiser and Woodway ranges.
This coincided with PB's first major S & C installations at Manchester City FC, Chelsea FC, Blackburn Rovers FC and the ECB National Performance Centre.
2011 - SHOWROOM & OVERSEAS
Perform Better expanded into the adjoining premises doubling their space; which included a fully functioning showroom.
Perform Better were one of the first suppliers to use the unique EC Design 3D software for gym design. The largest installation to date was carried out at Parc Eirias Welsh Rugby Union Regional Training facility in North Wales and the first overseas installation was carried out at Al Ahli FC in Dubai.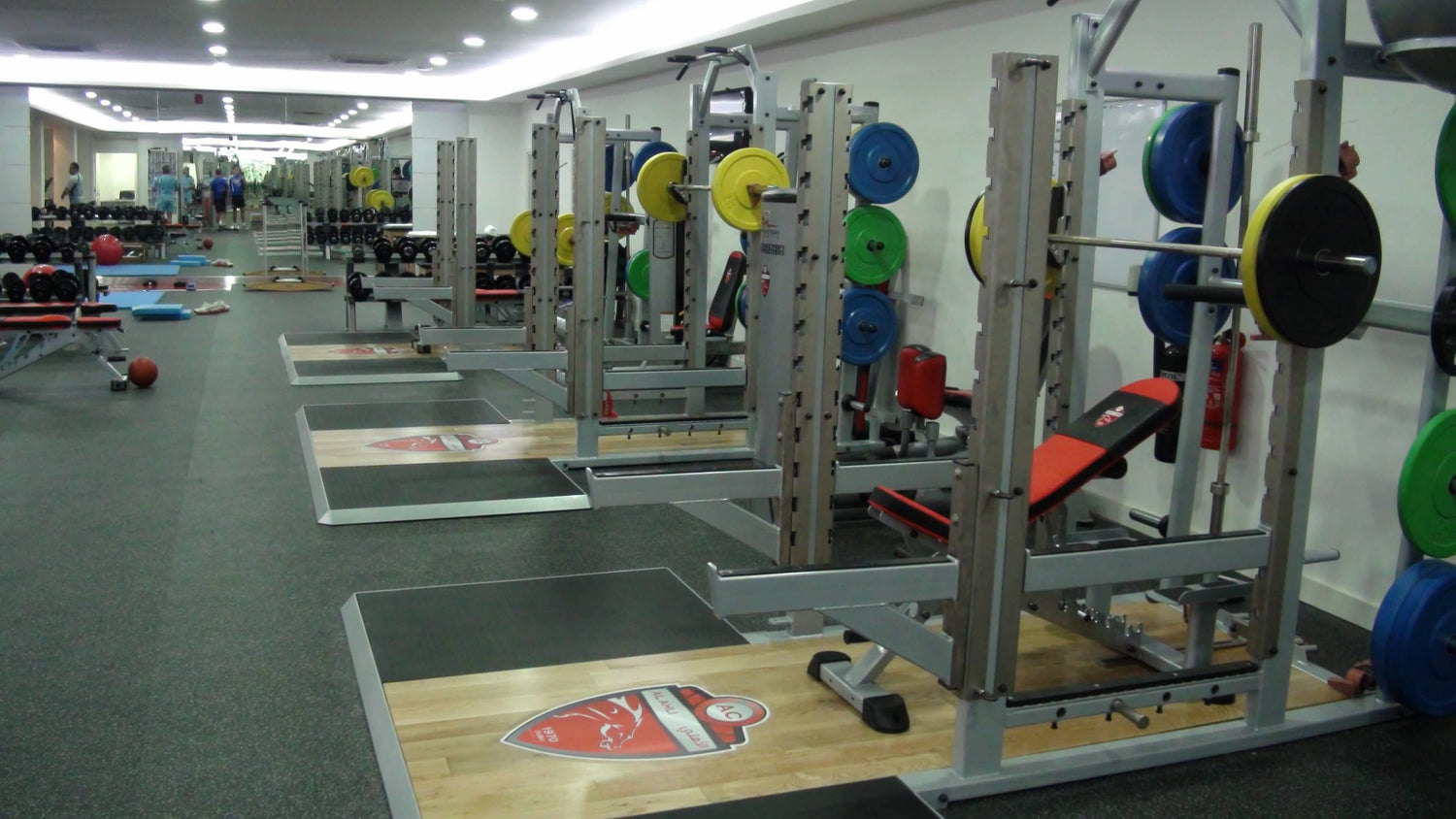 2013 - GROWTH & SPEED
Perform Better were appointed as European distributors for Run Rocket from the USA and start distributing Eleiko discs and bars.
The PB team expands to 10 employees.
Large installations are carried out at Swansea City FC's new training ground, Reading FC, Manchester United FC and Burnley FC. Perform Better launch their social media platform on Twitter, Facebook and Linkedin.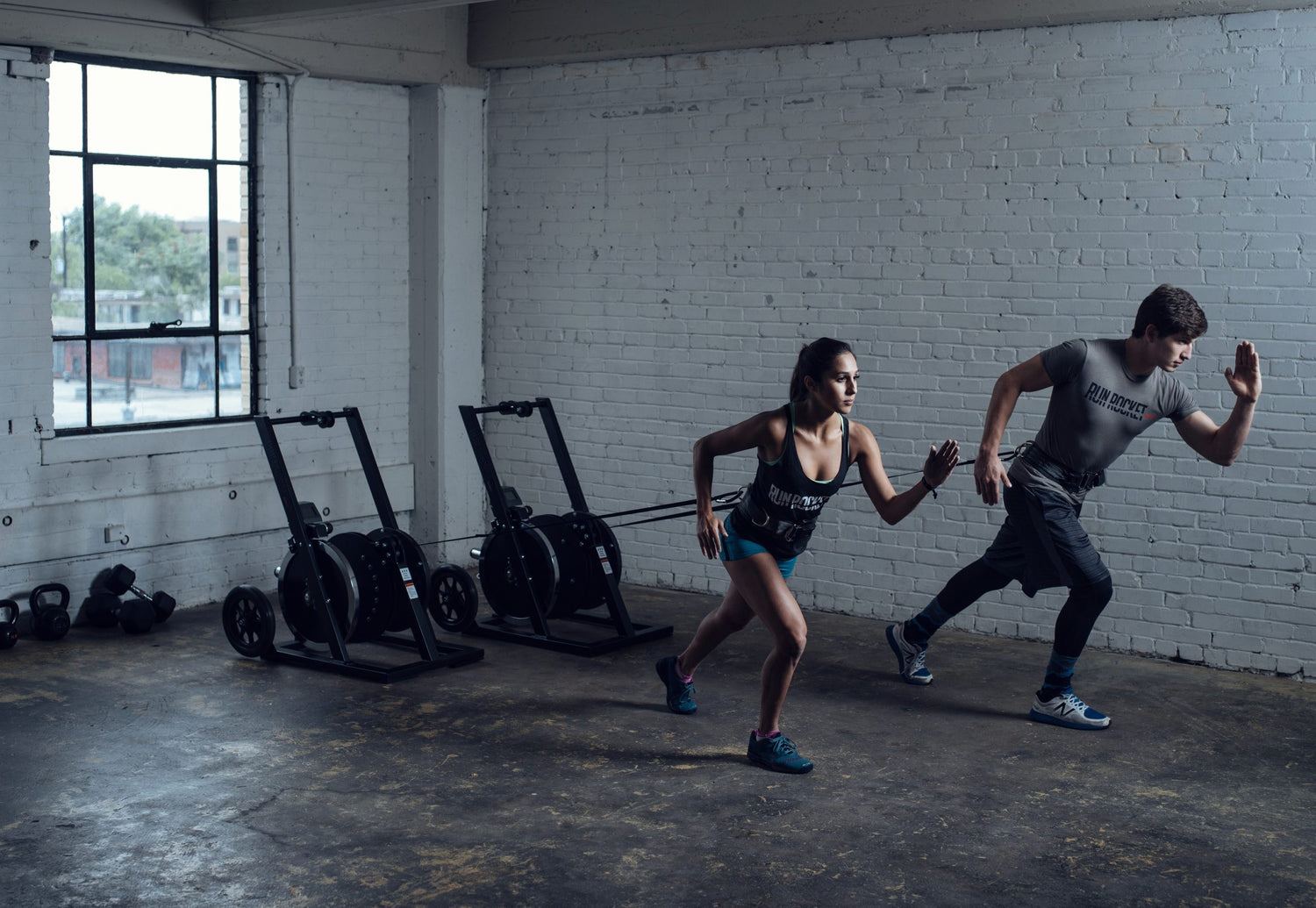 2015 DESIGN & PRESTIGE
Perform Better become Catapult's official UK referral partner after they set up their European offices in Leeds, which sees the two businesses working closer together to develop the UK market.
Additional prestigious installations are carried out at Manchester Institute of Health & Performance, Southampton FC's new training ground, Wolves FC and Newport Gwent Dragons Rugby.
2016 - FORCE & EUROS
Perform Better moved to new 12,000sq ft warehouse and office complex in Southam. Perform Better are appointed UK Distributor for ForceDecks Force Platforms.
Perform Better produced their first dedicated Strength catalogue to complement the main catalogue.
Completed installations at Oriam Scotland National Performance Centre, England Golf, Burnley FC new training ground and temporary gyms for the England, Wales and Republic of Ireland Football Teams at the Euros in France. Become Official Referral partners in the UK for Catapult Sports.
2017 - WINNERS & GUNNERS
Perform Better win two Business Awards – the Coventry and Warwickshire Small Business of the Year Award and Enterprising Business of the Year.
Perform Better launch their first dedicated flooring catalogue.
Perform Better awarded the contract to fully equip the new Arsenal Football Club training facility.
2018 - PHYSIO & WORLD CUPS
Perform Better were appointed Official Suppliers to St. George's Park National Football Centre, which included fully re-equipping the S & C facility and supplying a pop-up gym at the England Team Hotel in Russia for the 2018 World Cup.
Also appointed Official Supplier to the Matt Hampson Foundation Get Healthy Living! Centre.
Perform Better launch their new Physiotherapy range and catalogue and are appointed UK Distributors for Vald Performance.
The Perform Better team grew to 18 members.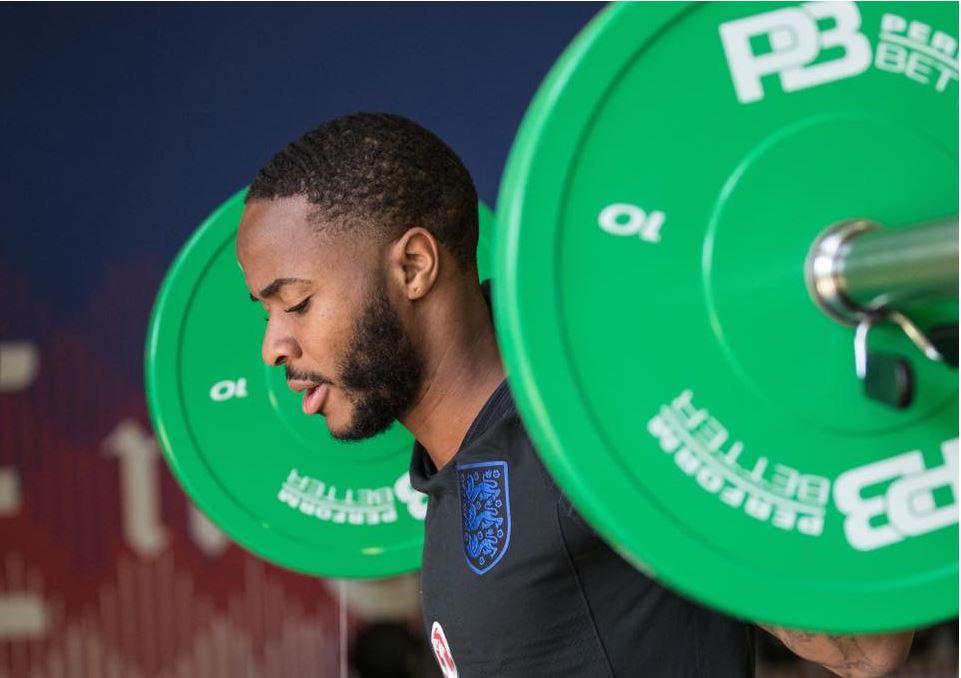 2019 TRIES & OVERTAKES
Perform Better were chosen to design and install the new S & C facility at the National Performance Centre for the Welsh Rugby Union Teams.
Also appointed as Official Performance Partners to Rosslyn Park National Schools 7s.
In addition, the team were awarded the contract to fully equip two facilities for Mercedes AMG in Brackley and Brixworth.
PB are appointed UK Distributor for 1080 Motion and Exxentric from Sweden, as well as Avantopool from Finland. PB awarded Best Global Partner by Microgate.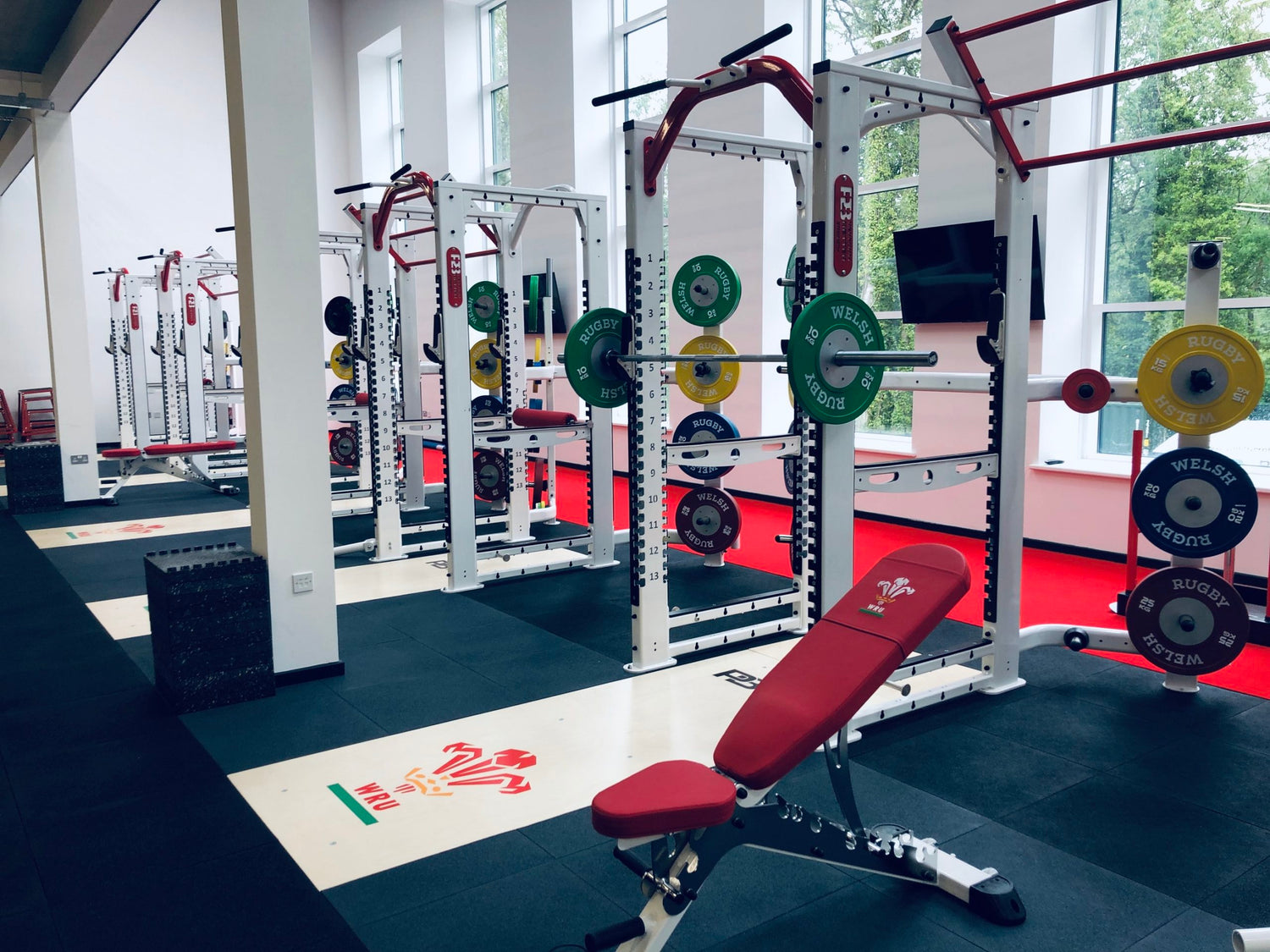 2020 - PANDEMICS & PARTNERSHIPS
Perform Better team reaches 20 employees and add two more delivery vans to the fleet to a total of five.
Perform Better are appointed as Official Fitness Supplier to England Netball.
Awarded contracts to fit out the new Training Grounds for Leicester City Football Club and Reading Football Club plus new gym projects at Manchester United FC Academy, Sheffield United FC Academy, Burnley FC Academy, Preston North End FC and Nottingham Forest FC.
In addition, with the Covid restrictions, a lot of leading Premier League players requested PB to set up home gyms for them.
Perform Better announce a record year despite the COVID-19 Pandemic.
2021 - SUPERLEAGUE & CARBON FOOTPRINTS
Perform Better are appointed as the Official Fitness Supplier to the Vitality Netball Superleague for the unique 2021 season. Providing all 11 teams with warm up/cool down facilities at the centralised venues in Wakefield and London.
Perform Better donated 220 trees to be planted in the Brecon Beacons by community charity organisation Stump Up For Trees. The donation equates to counteracting the carbon impact of all Perform Better's vehicles, including their fleet of company cars and delivery vans.
Key football installations completed by Team PB including Leicester City FC, Reading FC, Bristol City FC and Manchester United Women FC.
Office & Installation
Steve Edwards

Director of Finance and Operations

Steve joined the company in 2017 from a multinational organisation. Having a strong background in IT, Purchasing and Finance, Steve is responsible for back office operations in these areas. Chartered through the Chartered Institute of Purchasing and Supply and a member of the Institute of Directors, Steve brings a wealth of all round business experience.

Linkedin

Darren Saul

Warehouse Manager

Darren joined Perform Better as an experienced Sales Administrator. Using his wealth of company knowledge, Darren is now co-ordinating warehouse and purchasing operations. Whilst he is a keen football fan and plays weekly, Darren is interested in all sports keeping the office updated on every aspect of sporting news.

Paul Caruana

Warehouse & Installation Assistant

Paul has been with us since the beginning, and is one of our longest serving members of staff. Paul is always busy, and tends to split his time between helping out in the warehouse and assisting with installations and deliveries. Outside of work he's a dedicated runner, and has completed multiple marathons.

Dave Shirley

Warehouse & Installation Assistant

Dave joined the Perform Better team in October 2018, he is the DJ of the warehouse team, taking control of the airways when it comes to the music. Dave is an avid Chelsea FC fan, and a keen footballer himself, as a coach at Southam United FC.

Ryan Bendzak

Warehouse & Installation Assistant

Ryan has spent his university breaks working in the PB warehouse, in 2020 Ryan has deferred his third year at university and has joined the Perform Better installation team. Studying Football Studies at Southampton University, Ryan is a keen Nottingham Forest fan.

Joe Evans

Warehouse & Installation Assistant

Joe joined team PB in 2021. He is always on the go and can often be found out on the road helping with installations. When Joe isn't travelling around in the PB van he can be found helping out the team in the warehouse. As a big family man, Joe enjoys spending time out and about with his family and can often be found watching his favourite football team West Bromwich Albion.