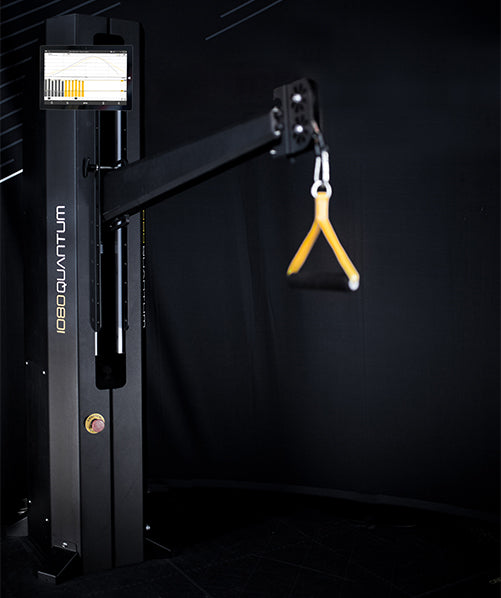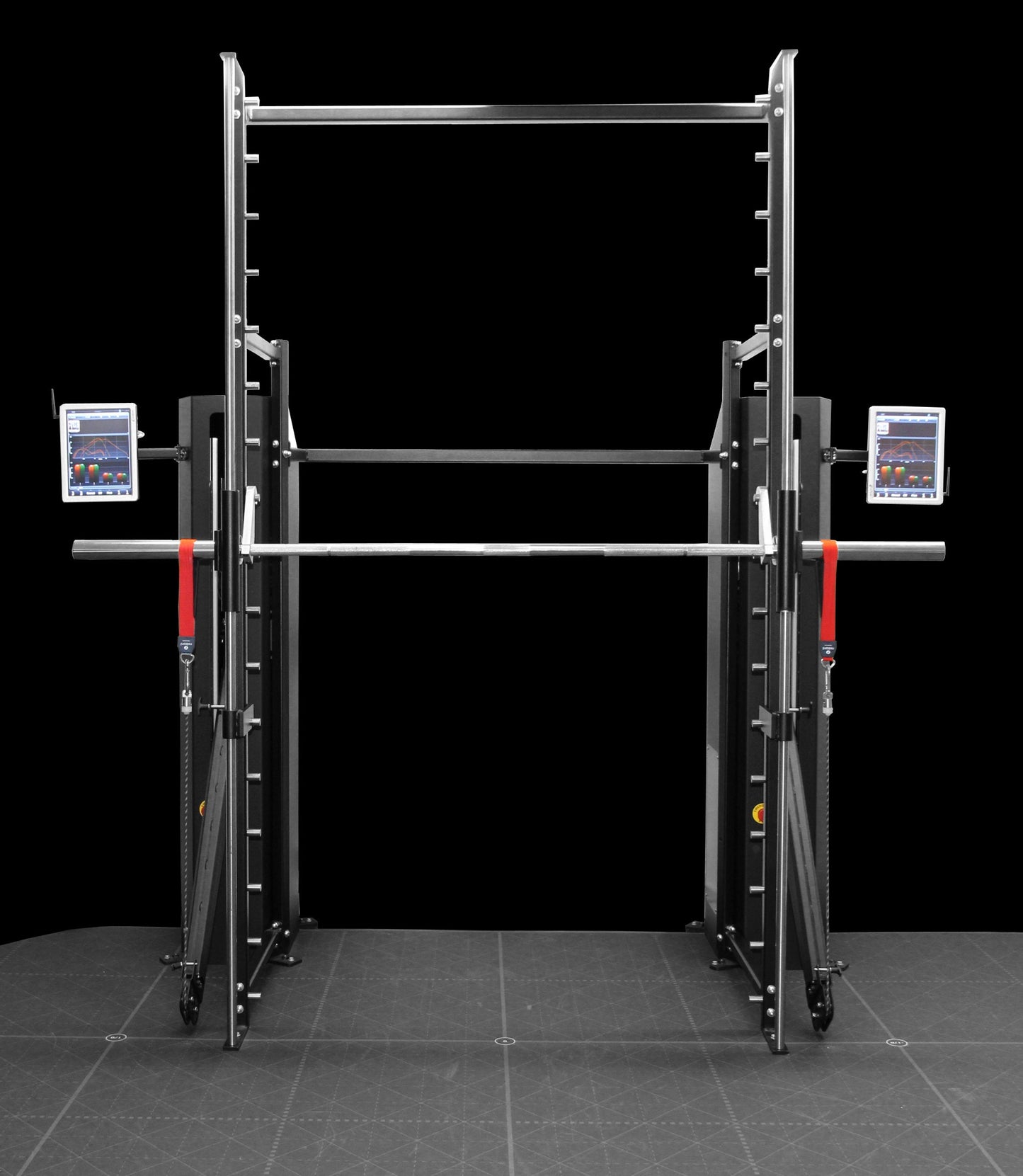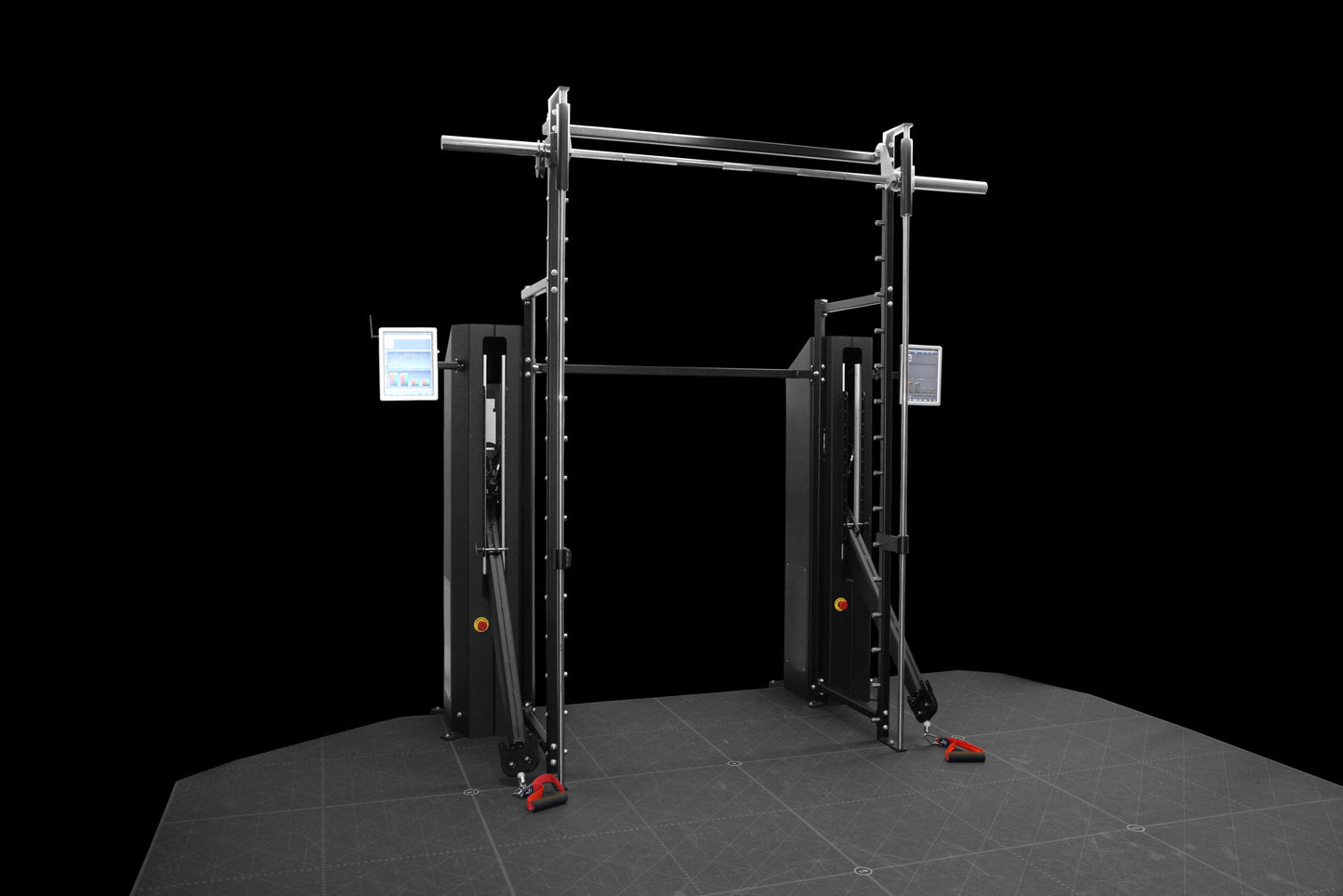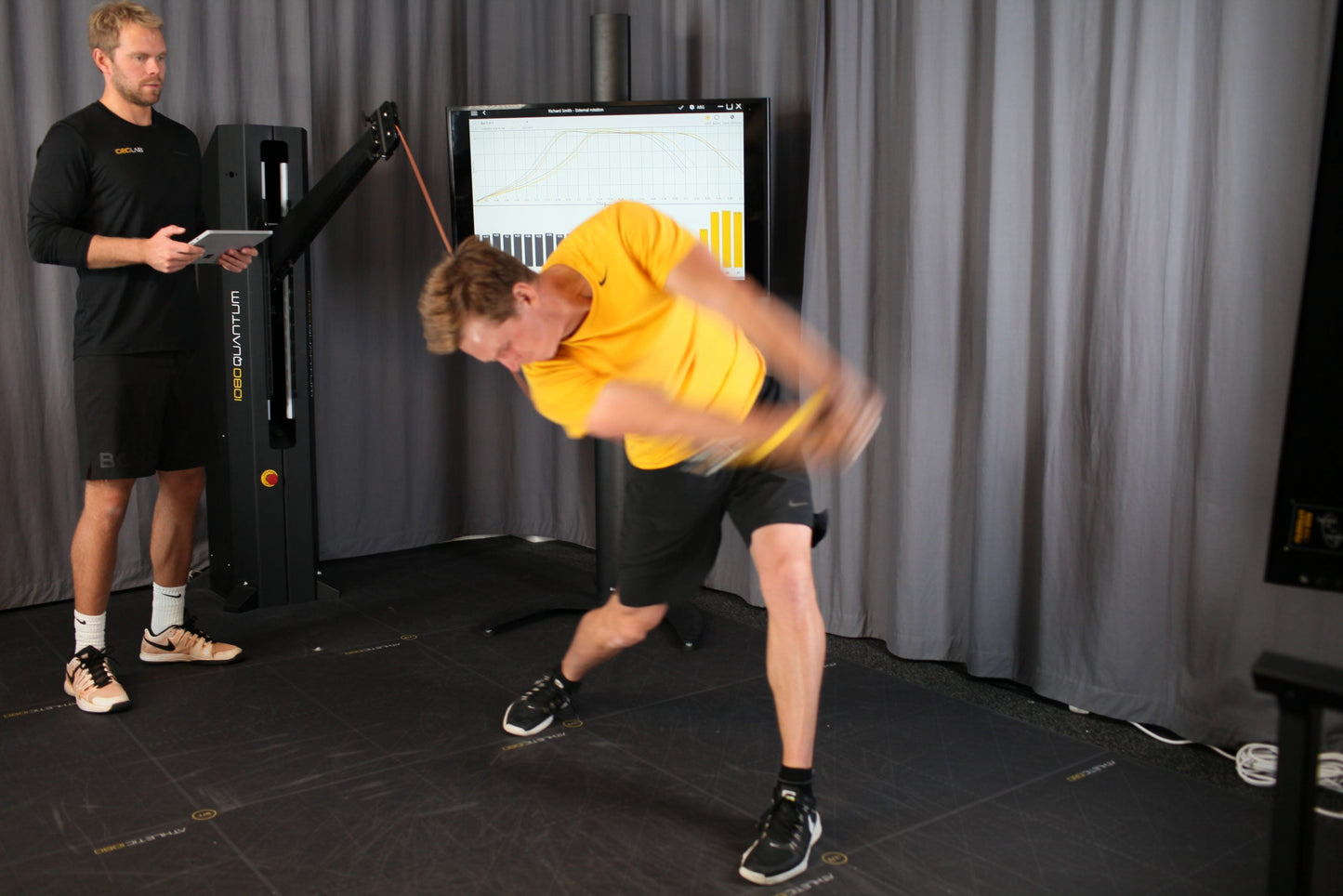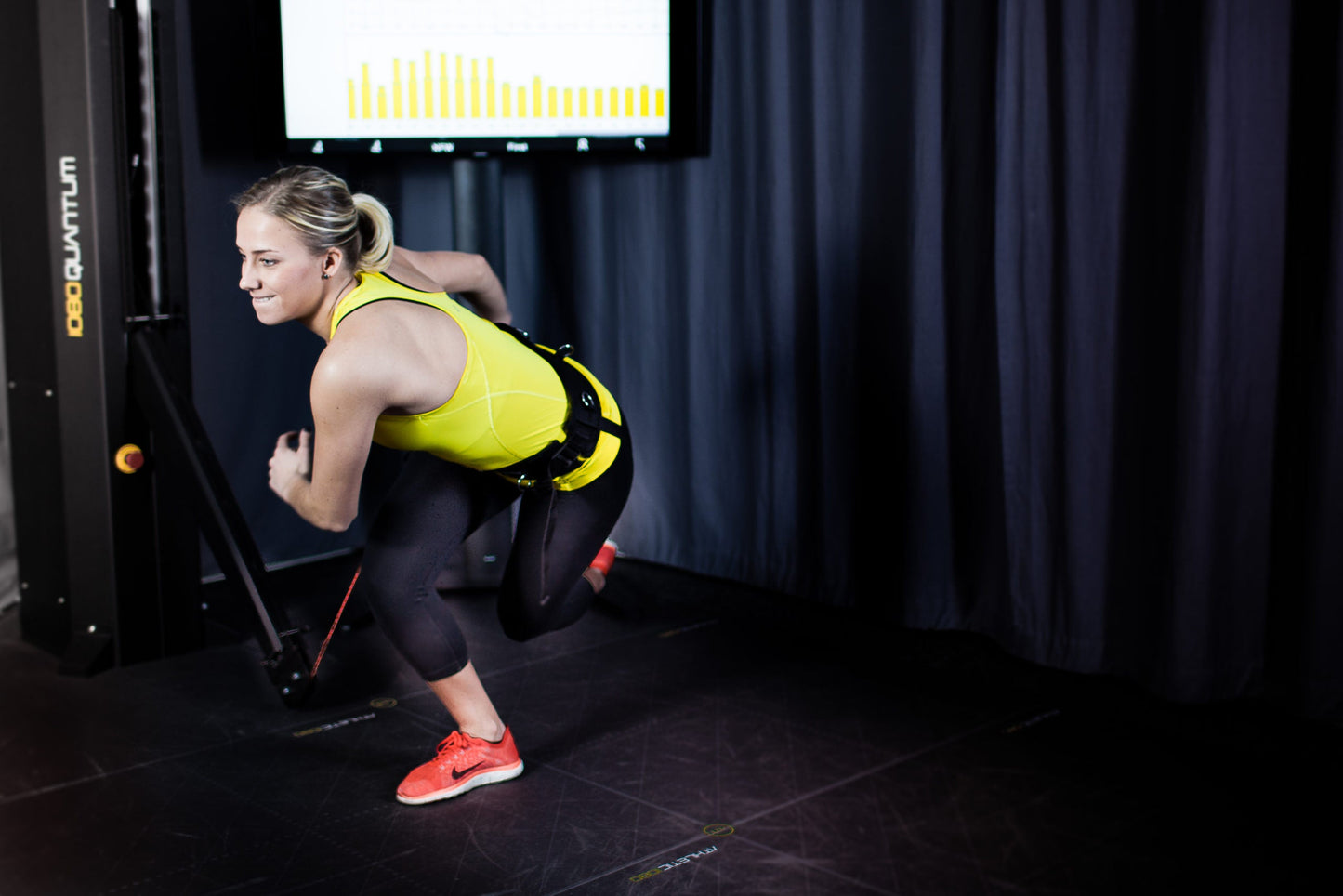 Description
1080 Quantum is a sophisticated system for performance training, testing, rehabilitation and research. Validated by scientists in professional sports training, the system is proven to be more effective than traditional methods.
The power lies in the patented technology where resistance level, mode and speed are provided by an electric motor. This creates a unique ability to safely and independently control resistance and speed in the concentric and eccentric phases while measuring force and power throughout the movement. Training modality and intensity can therefore be optimised to the individual athlete and movement pattern. All controls are accessed and operated via a user-friendly touchscreen interface.
The ability to test and train while at the same time documenting and getting real-time feedback on physical output is invaluable for any trainer or health care professional when implementing a training or rehabilitation programme.
Two Options are available:
Single Column (Quantum) or Double Column (Quantum Syncro)
Unparalleled versatility and accuracy for evaluating and developing force, speed, power and acceleration.
A wide range of functional tests and exercises can be performed with 1080 Quantum. The adjustable arm with a 5-metre cable ensures the optimal loading angle for any movement pattern. Load the athlete vertically, horizontally or diagonally using grips, belts, vests or other attachments. Provide the optimal resistance in traditional exercises or create scenarios tailored to specific sports or rehabilitation needs.
Why settle for one type of resistance when you can have it all in one device? Quantum offers the following resistance types for testing and training in both the concentric and eccentric phases of any movement:

Isoinertial – emulated normal weight stack resistance
Isotonic- constant resistance
Isokinetic- constant speed for optimal force development and time under tension
Variable inertia – resistance and inertia when you need it. Also known as "No Flying Weight" mode for optimal power training at high velocities.
Vibration – different amplitudes at 25 Hz for neuromuscular stimulation.
Customise load and speed to the different phases of exercises
Set resistance and speed independently in the concentric and eccentric phases. Allows for true eccentric overloading superior to flywheels and other static mass options.

Eccentric boost – high loads in the eccentric phase. Permits safe supra-maximal eccentric contractions.

It's All About Power
Power quantifies the interaction between force and speed. This relationship is the key to any type of physical performance.
1080 Quantum is the only system of its kind where both speed and resistance can be instantly and dynamically controlled within a single repetition. The result is that the force-velocity principle can for the first time be applied to it's full extent in testing, training and rehabilitation. This capability opens a new paradigm for training effectiveness, precision and individualisation.
Specifications - 1080 Quantum Single Cable
1-25 kg of continuous concentric load
1-30 kg of continuous eccentric load
1-50 kg of continuous concentric load with
Gear 2
1-60 kg of continuous eccentric load with
Gear 2
Maximum con/ecc load during 3 seconds: 75 kg 150 kg with Gear 2
Concentric velocity: 0.1–8 m/s
Eccentric velocity: 0.1–6 m/s
In Gear 2 maximum speed is halved
Recording frequency of force, speed and power: 333 Hz
Tablet with touch screen interface or laptop
Weight: 180 kg
Operating system: Windows 10
Height: 1.7 m
Max cable travel: 5 m
Free Shipping (Over £999)

Free UK mainland delivery is available on orders over £999. Conditions on delivery timescales currently apply.

Hassle-Free Exchanges

You have 14 days, from receipt of cancellable goods, to notify us if you wish to cancel your order or exchange an item.