SKU: PB619D1
Regular price
Sale price
£1,190.40
Unit price
per
Sale
Sold out
Shipping Dimensions
Length : 135.0 cm
Width : 90.0 cm
Height : 27.0 cm
Weight :
60.0 kg
View full details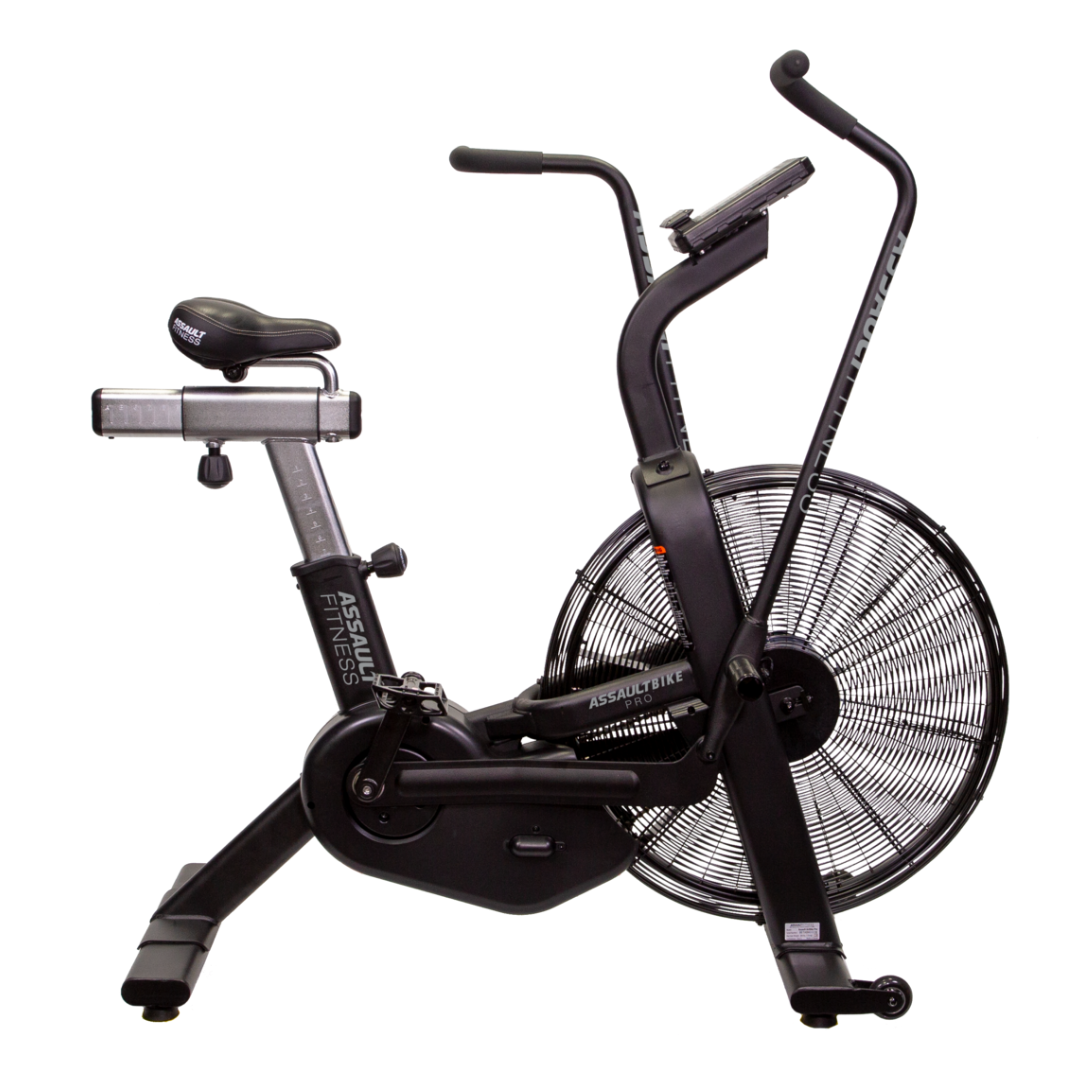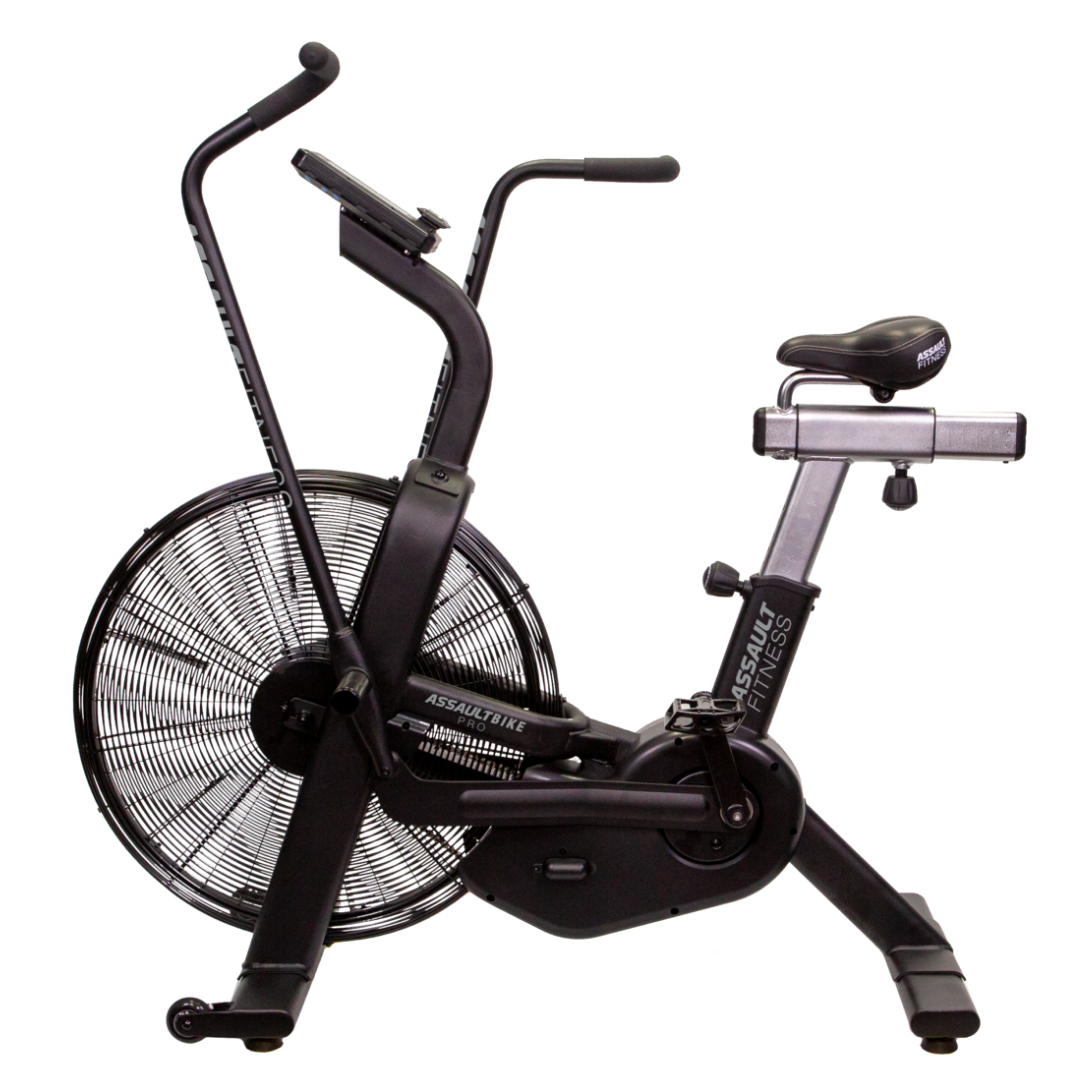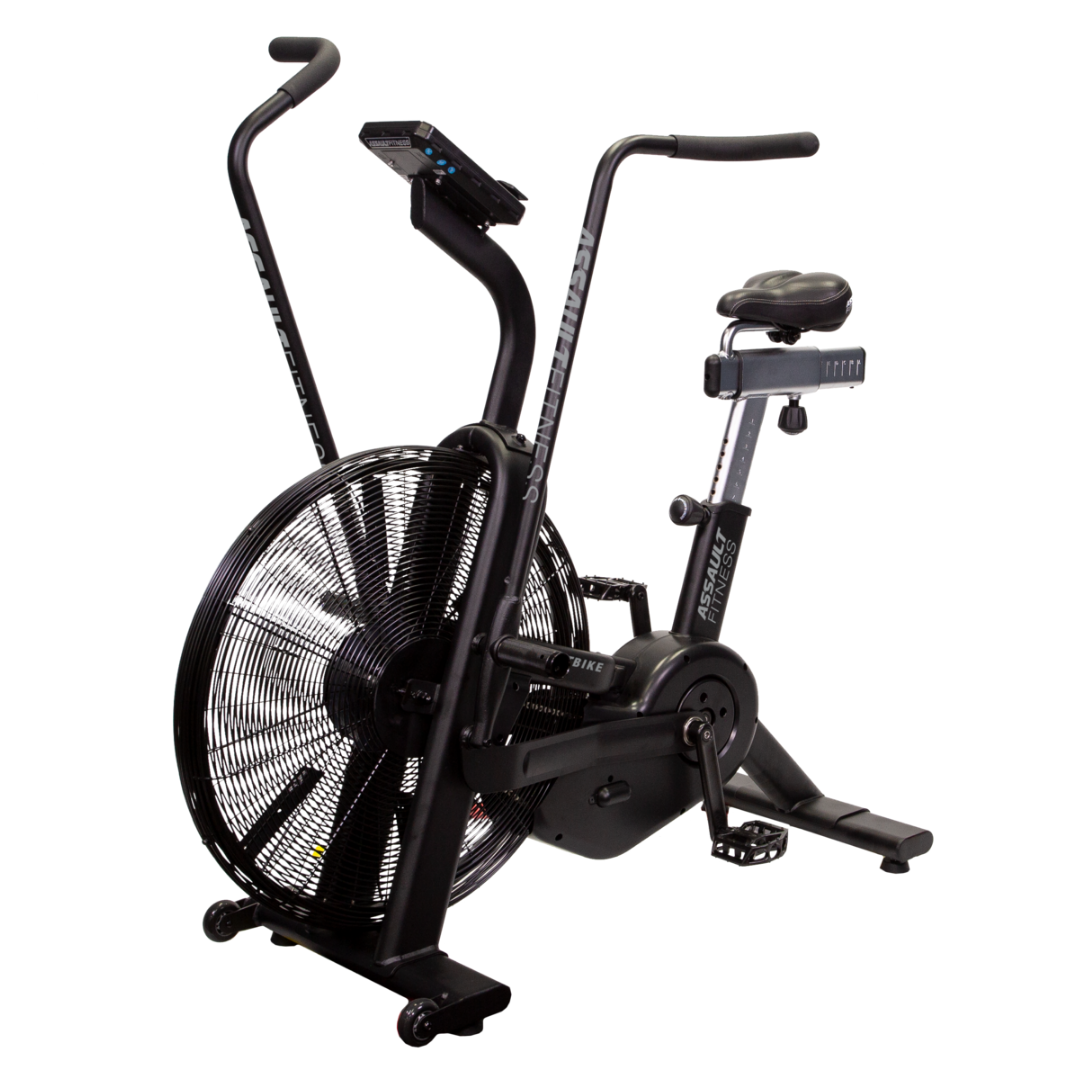 Description
The Assault Bike Pro is the ultimate tool for those looking for a more custom and powerful training experience.
This new generation of Assault Bike combines the original design of the Classic with the top features of the Elite to create a hybrid bike that's durable, low maintenance and built for hardcore use.
Designed to automatically increase resistance as speed is increased, the Assault Bike Pro is 100% athlete powered - meaning you're totally in control of your training.
Features:

High contrast LCD screen with improved readability
Tracks: Watts – RPM - calories – heart rate - distance – time – odometer – high-intensity interval training programmes
Competition mode setting
Steel seat post easily adjusts for comfort and form
Comfortable padded seat chain - driven to maximise power output and energy efficiency
MAXIMUM DURABILITY
The Assault Bike Pro's heavy-duty steel frame provides the support and balance needed to handle any kind of workout. With reinforced steel pedals, sealed-cartridge bearings in every pivot and a sealed bottom bracket that protects against sweat, dust, dirt and debris, the Assault Bike Pro is engineered for the smoothest ride possible.
20 sealed bearings in all
Hydraulically pressed ISIS-drive connections
Corrosion-resistant industrial powder coating
Four adjustable stabilising feet for extra support
STAY CONNECTED
Console, meet Bluetooth. The Assault Bike Pro's high-contrast LCD screen now comes with Bluetooth, so you can pair it with your phone or favourite smart device to track workouts. Plus, you can customise your training using one of the seven onboard programming options or the competition mode setting.
Bluetooth and ANT+ connectivity#
Connects to Assault Fitness App
Includes competition mode setting
Tracks: time, distance, heart Rate, Watts, RPM, speed and calories
RIDE IN COMFORT
We bring the pain - but only the good kind. The Assault Bike Pro offers high intensity, low impact, cardio training that's completely scalable to athletes of all skill levels. With its comfortable padded seat, conveniently placed footpegs, and supportive handlebar grips, the Assault Bike Pro makes for the most user-friendly ride offered on a fan bike today.
Free Shipping (Over £999)

Free UK mainland delivery is available on orders over £999. Conditions on delivery timescales currently apply.

Hassle-Free Exchanges

You have 14 days, from receipt of cancellable goods, to notify us if you wish to cancel your order or exchange an item.
Frequently Asked Questions
How does Firefly work?

Firefly uses small electrical pulses to stimulate the peroneal nerve (a nerve in your leg). This increases full-body blood flow. That means more fresh blood and oxygen to reduce lactic acid and soreness, eliminate toxins, and keep muscles flexible.
When and how long should I wear the Firefly devices?

Recommended usage will optimise recovery so you can train harder and perform better. Firefly Recovery is used for warm up (30-60 minutes) post workout recovery (1-4 hours) and travel (duration of travel).
Should I use Firefly during training or working out?

No, it is not recommended to use Firefly during training or a workout. However, as Firefly is a portable device, it can be used when walking, stretching or on-the-go.
Can I use Firefly for upper body recovery?

Absolutely. Since Firefly increases blood flow throughout your entire body, it always functions as a full-body recovery device.
Do I need a knee strap?

We recommend getting the Knee Straps.

The Knee Strap keeps Firefly securely in place whether you are resting or in motion. Additionally, as the gel-based backing on Firefly devices may become less adhesive after multiple uses, the knee strap will help to ensure proper stimulation from the device.

You can get the knee straps here.
How do I use Firefly?

Firefly Recovery is used for warm up (30-60 minutes), post workout recovery (2-4 hours), and travel (duration of travel).

Simply apply Firefly to the correct location on your peroneal nerve and turn the device on.
How do I use Firefly?

Firefly Recovery is used for warm up (30-60 minutes), post workout recovery (2-4 hours), and travel (duration of travel).

Simply apply Firefly to the correct location on your peroneal nerve and turn the device on.
How long does Firefly last?

When used as recommended, the Firefly device has a 30 hour battery life. The number of uses will depend on the length of each recovery session (average session is 1-4 hours). Afterwards, the battery is not rechargeable, it can be removed and recycled like any household battery.
Is the Firefly device painful to use?

The Firefly device should not be painful. You will feel muscles in the lower leg contract every second, which causes your foot to twitch (Firefly flutter). It may take a few moments to adjust to the sensation, but the movement is critical to increasing blood flow and recovery. if the sensation is too strong, decrease the level.
How does the Firefly device differ from muscle stim?

The Firefly is a modified NMES that stimulates a nerve vs. a muscle, it is not a muscle stim or TENS unit. Stimulating the peroneal nerve causes muscles to contract and to increase blood flow. Stimulating a muscle (with traditional NMES) for extended periods of time can cause muscle fatigue. The Firefly safely avoids muscle fatigue that can be caused by TENS.
Who should not use the Firefly device?

Individuals with pacemakers and recently diagnosed DVT should not use the Firefly. Instructions accompany the device and offer a full list of contraindications, warnings and precautions.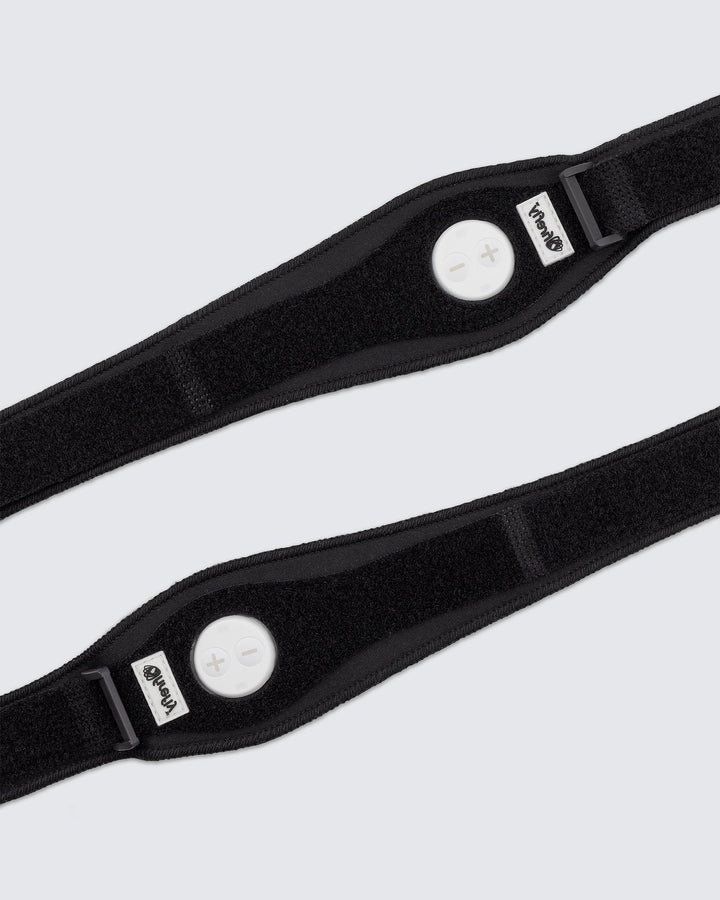 Firefly Knee Straps
The Firefly Knee Straps, an essential companion for maximising the benefits of Firefly Recovery devices. This specially designed knee straps are highly recommended for ensuring optimal recovery.
Discover The Knee Straps