Contact us for lead times
SKU: PB174
Regular price
Sale price
£1,680.00
Unit price
per
Sale
Sold out
Shipping Dimensions
Length : 31.0 cm
Width : 17.0 cm
Height : 18.0 cm
Weight :
1.98 kg
View full details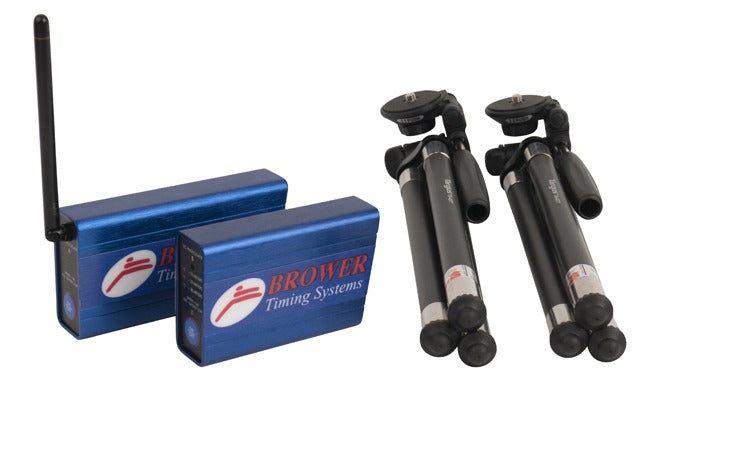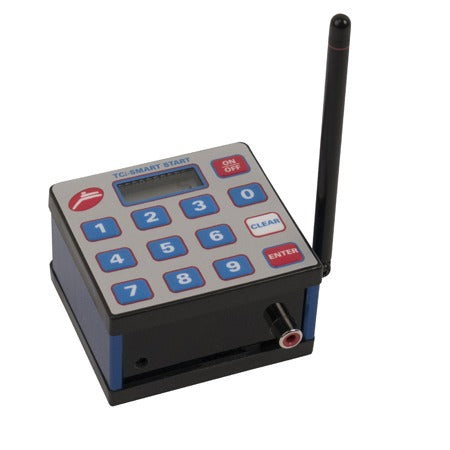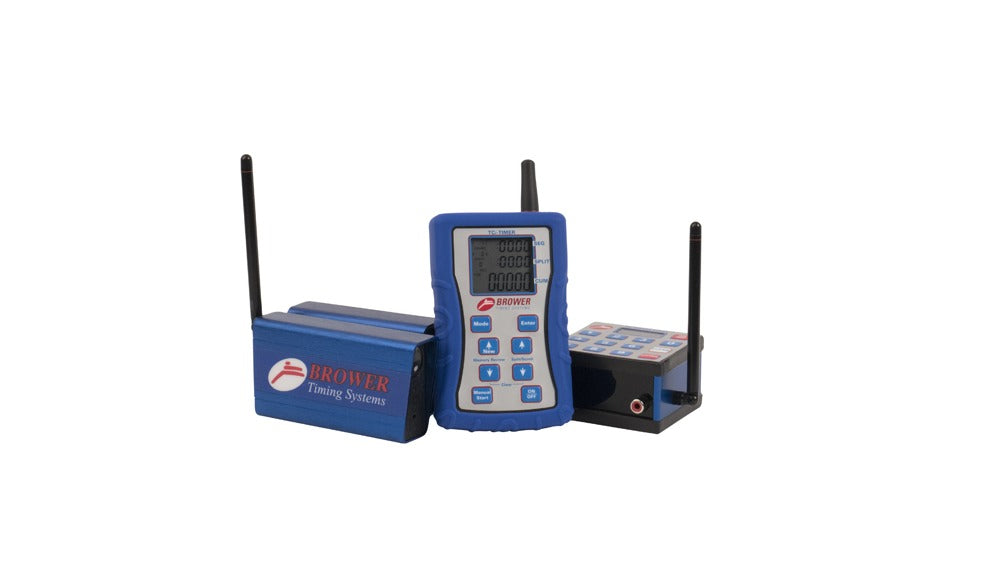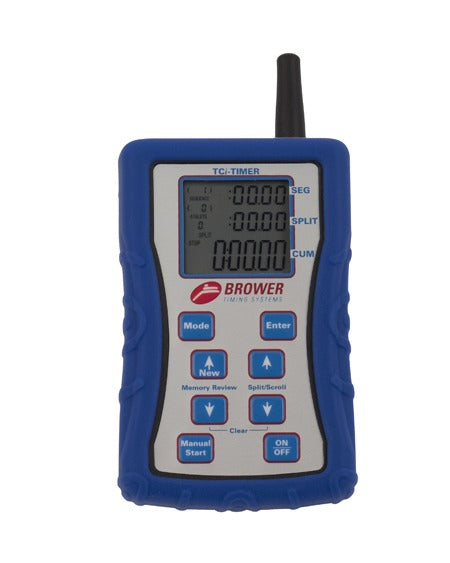 Description
The Brower TCi System is completely wireless and portable making it easy to use indoors or outdoors. It enables athletes and coaches to measure time, speed, count repetitions, input test data and save it all in the TCi Timer memory. The timer gives the freedom of being mobile and has a range of 200 metres.
The TCi System can send radio transmissions up to 305 metres (one thousand feet) and is accurate to the thousandth of a second, making it a highly precise timing tool. It is also equipped with five different radio frequencies allowing multiple Brower systems to be used in the same area. The system sets up quickly and is easy to use. The Wireless Sprint System will store up to 126 times with as many as 8 split interval times for each athlete. Athletes identification numbers can also be entered to increase organisation. Times can be reviewed and the memory is stored even when the unit is turned off. The Bluetooth facility allows the user to export data to a CSV.
Brower TC system set includes:
Redundant Transmissions - The RL system sends each start and finish up to 12 times. This insures that times never are missed.
Wireless Sync - The RL system does not need any cable to synchronise the system. The system synchronises with the press of a button
Signal Strength Analysis - The RL Timer can display the radio signal strength of each start and finish.
Multiple Channels - There are 32 independent channels which allow multiple systems to be used in close proximity without interference from other XS systems and radio devices.
Multiple Power Settings - There are three transmission distance settings for: Slalom, Giant Slalom, and Downhill length courses. These power settings allow the user to customise where the units are on the hill.
Three Timing Programmes - There are three different timing programs that enable the system to be customised to the needs of the racers. Click for a description of the programs.
Exact Crystal Synchronisation - With precise crystal matching, (+/-) 1/1000 second accuracy can be maintained from unit to unit for over 4 hours, over the full range of temperatures experienced in skiing.
Lifetime Frequency Recalibration - The RL system re-calibrates itself each time it is powered on, eliminating the need for future tune-ups.
Bib Number Tracking and Storage - Racer's times are displayed and stored by their bib number. Up to 500 times can be stored on the system then downloaded to a smartphone with the Smartphone Interface.
Portable - The entire system weighs just 6 lbs. (3 kg.) and comes in a small lumbar pack.
Extended Battery Life - The RL System runs on standard three AA alkaline batteries that last up to 200 hours under typical use.
Free Shipping (Over £999)

Free UK mainland delivery is available on orders over £999. Conditions on delivery timescales currently apply.

Hassle-Free Exchanges

You have 14 days, from receipt of cancellable goods, to notify us if you wish to cancel your order or exchange an item.