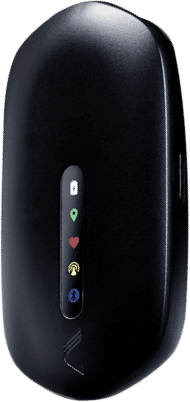 Description
Catapult has pioneered the use of wearable technology in sports since 2006. Today, Catapult provides performance solutions to more than 3,000 teams globally, from world champions to schools and colleges.
Real Madrid, FFF, Chelsea, Wales Rugby, RFL, Scottish Rugby, Rugby Australia, Bayern Munich, CAF, Cricket Australia, ECB, Dallas Mavericks
Catapult Vector
Catapult Vector is a premium wearable technology that empowers critical decisions around performance, risk, and return to play. Setting new standards for accuracy, usability and efficiency, Vector delivers precise data in even the most challenging performance environments.

Small and Powerful
Combining GNSS and LPS technology, Vector is the world's smallest and most powerful dual device, delivering live algorithms, communications, and enhanced functionality indoors and outdoors.
Integrated Heart Rate
Using conductive materials woven into the vest, Vector makes heart rate monitoring comfortable for athletes and efficient for practitioners.
Sport-Specific Insights
Vector leverages the work done by Catapult's data science team to help you find answers to complex performance questions unique to your sport.
Live Snapshots
Vector's live snapshots feature allows you to view real-time session data live on your smartphone or smartwatch.
Specifications:

Dimensions - 81mm x 43mm x 16mm
Weight - 53g
Battery Life - 6hrs
Global Positioning - 10Hz GPS, GLONASS & SBAS (or 18Hz GPS)
Local Positioning - 10Hz Catapult ClearSky*
Wireless Communication - Ultra-wideband & Bluetooth 5
Wireless Range - Up to 300m (UWB)
Capacity - 100 athletes
Heart Rate - ECG Derived* & Polar H1/H10 Compatible
Accelerometer - 3D +/- 16G. Sampled at 1kHz, Provided at 100Hz
Gyroscope - 3D 2000 degrees/second @ 100Hz
Magnetometer - 3D ±4900 μT @100Hz
Software:

Cloud - OpenField Cloud Analytics
Mobile - IOS App, Apple Watch*
Docking Station
Number of Devices - 24
Battery Life - 6 hours
Receiver
Communications - Ultra-wideband, Local Wifi (2.4/5GHz) & USB C
Certified
Wireless Communication - FCC (USA), IC (Canada), CE (Europe) & Australian certified
World Rugby - World Rugby approved for use in competitive matches
FIFA ETPS - Certified for use in FIFA competitive games
Free Shipping (Over £999)

Free UK mainland delivery is available on orders over £999. Conditions on delivery timescales currently apply.

Hassle-Free Exchanges

You have 14 days, from receipt of cancellable goods, to notify us if you wish to cancel your order or exchange an item.
Frequently Asked Questions
How does Firefly work?

Firefly uses small electrical pulses to stimulate the peroneal nerve (a nerve in your leg). This increases full-body blood flow. That means more fresh blood and oxygen to reduce lactic acid and soreness, eliminate toxins, and keep muscles flexible.
When and how long should I wear the Firefly devices?

Recommended usage will optimise recovery so you can train harder and perform better. Firefly Recovery is used for warm up (30-60 minutes) post workout recovery (1-4 hours) and travel (duration of travel).
Should I use Firefly during training or working out?

No, it is not recommended to use Firefly during training or a workout. However, as Firefly is a portable device, it can be used when walking, stretching or on-the-go.
Can I use Firefly for upper body recovery?

Absolutely. Since Firefly increases blood flow throughout your entire body, it always functions as a full-body recovery device.
Do I need a knee strap?

We recommend getting the Knee Straps.

The Knee Strap keeps Firefly securely in place whether you are resting or in motion. Additionally, as the gel-based backing on Firefly devices may become less adhesive after multiple uses, the knee strap will help to ensure proper stimulation from the device.

You can get the knee straps here.
How do I use Firefly?

Firefly Recovery is used for warm up (30-60 minutes), post workout recovery (2-4 hours), and travel (duration of travel).

Simply apply Firefly to the correct location on your peroneal nerve and turn the device on.
How do I use Firefly?

Firefly Recovery is used for warm up (30-60 minutes), post workout recovery (2-4 hours), and travel (duration of travel).

Simply apply Firefly to the correct location on your peroneal nerve and turn the device on.
How long does Firefly last?

When used as recommended, the Firefly device has a 30 hour battery life. The number of uses will depend on the length of each recovery session (average session is 1-4 hours). Afterwards, the battery is not rechargeable, it can be removed and recycled like any household battery.
Is the Firefly device painful to use?

The Firefly device should not be painful. You will feel muscles in the lower leg contract every second, which causes your foot to twitch (Firefly flutter). It may take a few moments to adjust to the sensation, but the movement is critical to increasing blood flow and recovery. if the sensation is too strong, decrease the level.
How does the Firefly device differ from muscle stim?

The Firefly is a modified NMES that stimulates a nerve vs. a muscle, it is not a muscle stim or TENS unit. Stimulating the peroneal nerve causes muscles to contract and to increase blood flow. Stimulating a muscle (with traditional NMES) for extended periods of time can cause muscle fatigue. The Firefly safely avoids muscle fatigue that can be caused by TENS.
Who should not use the Firefly device?

Individuals with pacemakers and recently diagnosed DVT should not use the Firefly. Instructions accompany the device and offer a full list of contraindications, warnings and precautions.
Backed By Clinical Studies
Journal of Science and Medicine in Sport

NMES aids the physiological and psychological measures of recovery that can lead to significant increases in performance 24hr post exercise.

Read The Full Study

Microvascular Research - Comparing NMEs To Compression Boots

The NMES device at VMA state increased microcirculation by more than a factor of 3 in contrast to the IPC device.

Read The Full Study

International Journal of Sports Physiology and Performance

Electrostimulation elicited psychometric and physiological benefits reflective of an improved recovery-stress state in professional male rugby players.

Read The Full Study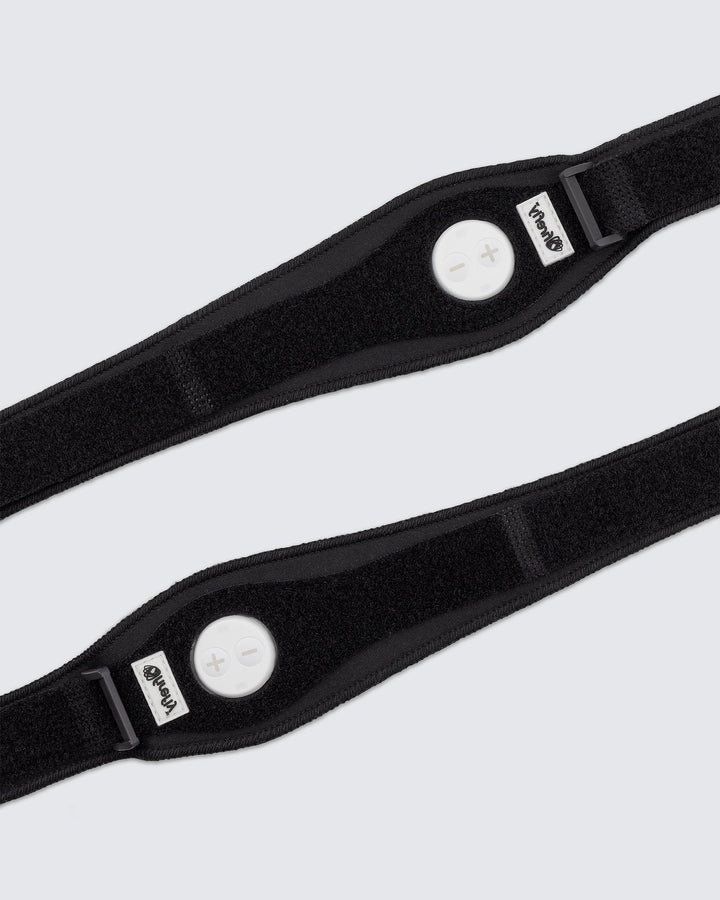 Firefly Knee Straps
The Firefly Knee Straps, an essential companion for maximising the benefits of Firefly Recovery devices. This specially designed knee straps are highly recommended for ensuring optimal recovery.
Discover The Knee Straps