Contact us for lead times
SKU: PB198M
Regular price
Sale price
£535.20
Unit price
per
Sale
Sold out
Shipping Dimensions
Length : 43.0 cm
Width : 9.0 cm
Height : 13.0 cm
Weight :
1.0 kg
View full details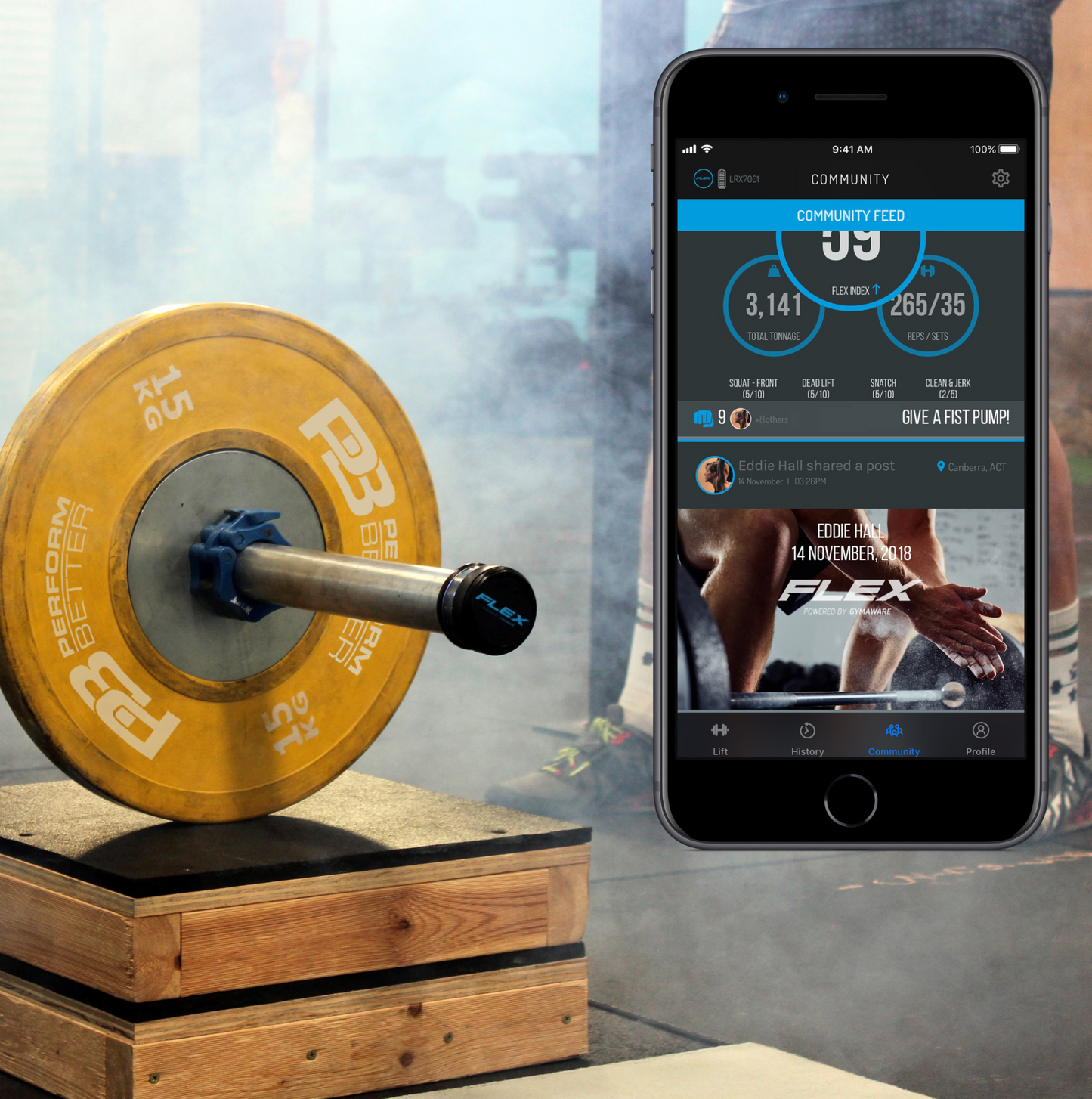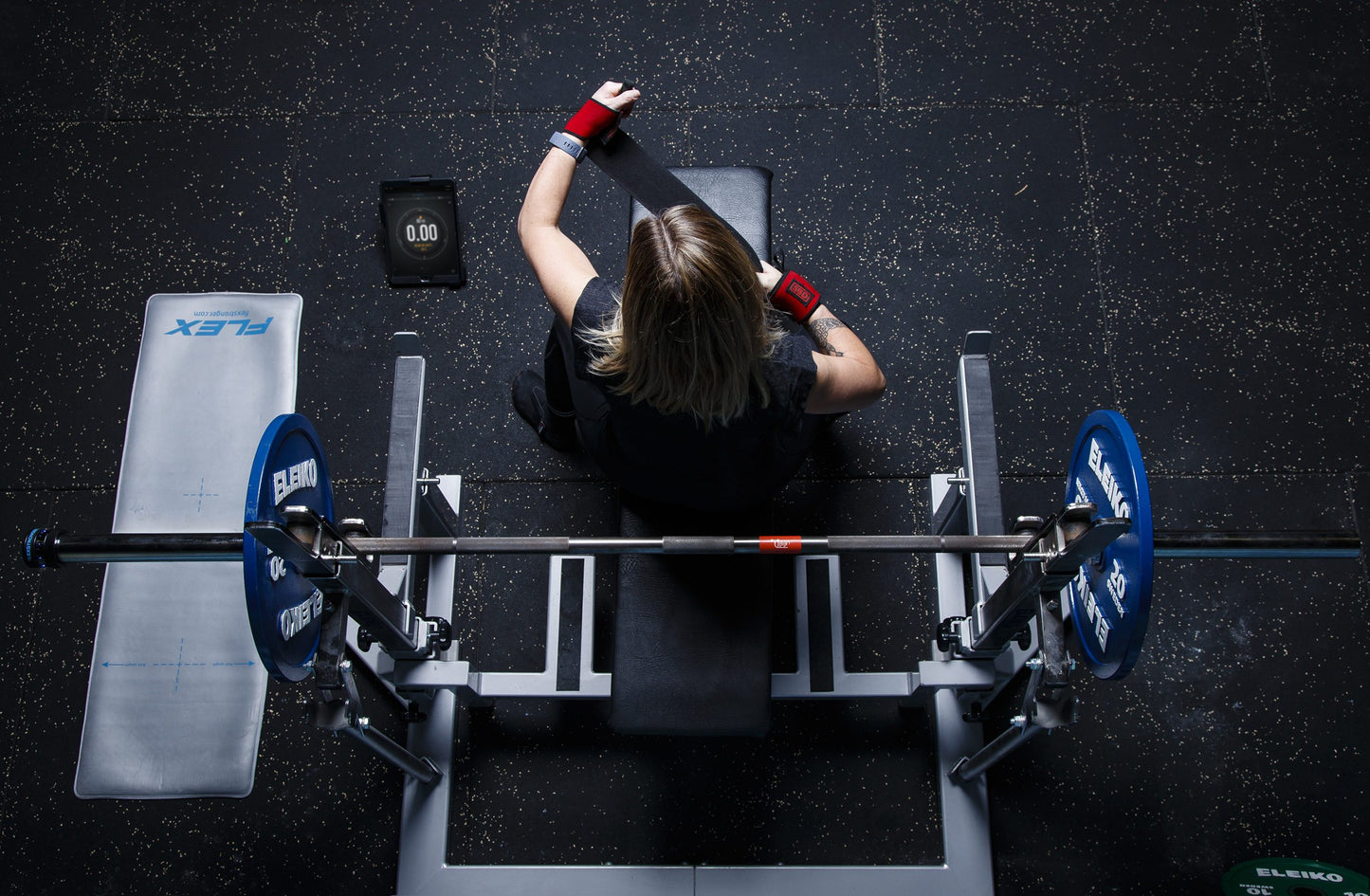 Description
FLEX measures lift performance with laser accuracy and gives powerful real-time feedback through your smart device.
FLEX is for anyone ready to take their training to the next level. Train better, avoid injury and track progress with reliable accuracy using the same metrics and training methods as elite performers the world over.
FLEX attaches to the end of your barbell and automatically tracks each and every rep.
KEY FEATURES
Immediate feedback on every rep and set. Get motivated and stay focused.
Optimise training zones, autoregulate load, identify fatigue and maintain intensity.
Bar Distance, Path & Movement: Scrutinise technique and refine your movement patterns.
Minimal interaction with your phone for hands-free training.
FLEX gives individuals the power of accurate performance data previously restricted to the elite. By integrating cutting-edge laser optic technology, FLEX ticks all the boxes – portable, accurate and affordable.
Like GymAware, FLEX measures barbell velocity, power, distance, bar path and bar movement. Every rep is measured and every set is tracked. Real-time lift performance displayed through the FLEXStronger app holds you accountable to session intensity and training zones.
With the rise in popularity of Velocity Based Training, athletes can take advantage of the FLEX as a way to pre-determine their training load. Velocity Based Training uses velocity as a biometric feedback tool to gauge weight training on a day-to-day basis. FLEX allows users to regulate load daily to ensure your lifting the correct weight to achieve the desired effect, whether this is speed, strength or power-focused.
Motivation and programming accuracy is key to achieving results in the weight room and with FLEX this is easy. Instant audio and visual feedback enhance athlete engagement through competitiveness and target setting. FLEX removes the guesswork and allows coaches to track the progress of their clients whether this is remotely or from the gym floor itself.
Utilising technology as part of a system is vital to the success of online coaching and as FLEX can provide accurate data to individuals in the weight room, online coaches are now able to make decisions and provide informed programming. With the world demanding connectivity on every level, FLEX delivers community to its users. Create networks of like-minded individuals who you can share data and progress with, to motivate and challenge each other like never before.
FLEX is perfect for powerlifters and CrossFit athletes, for the first time you can track accurately every repetition to identify exercise weaknesses and drop-offs. Track technique with Bar path technology and use this to inform on your training areas whilst all training data is stored under your profile. For specialised gym owners, providing FLEX sensors for use by their members will give them a competitive edge. With the inclusion of FLEX as part of a session, gym owners are able to provide more feedback to their members as well as the chance to build a stronger community amongst their membership base.

Research Papers
Free Shipping (Over £999)

Free UK mainland delivery is available on orders over £999. Conditions on delivery timescales currently apply.

Hassle-Free Exchanges

You have 14 days, from receipt of cancellable goods, to notify us if you wish to cancel your order or exchange an item.