Contact us for lead times
SKU: PB181F
Regular price
Sale price
£4,347.60
Unit price
per
Sale
Sold out
Shipping Dimensions
Length : 120.0 cm
Width : 125.0 cm
Height : 125.0 cm
Weight :
15.0 kg
View full details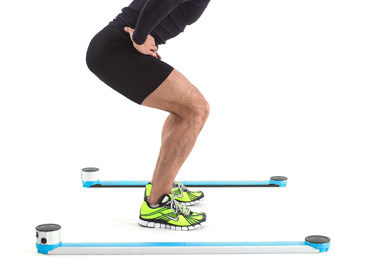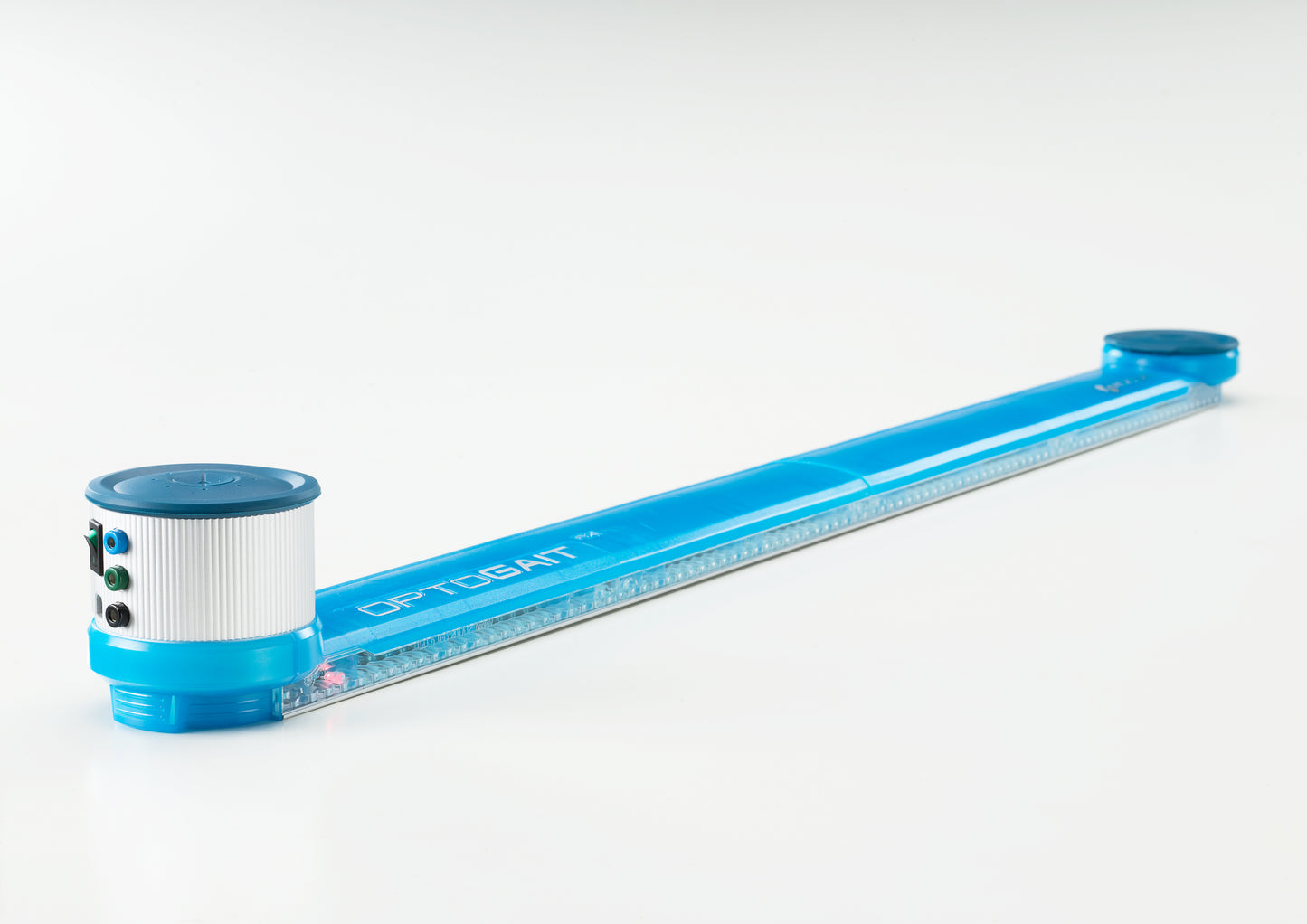 Description
Optogait is a state-of-the-art system of analysis that brings a proven philosophy of assessment to injury prevention and rehabilitation.
Classically, contact gait analysis has been precise, informative, and costly. This last attribute has limited its use to large biomechanical institutes. To control costs, simple contact pads have been employed. Contact pads, however, cannot assess dynamic motion.
Optogait's innovative design affords doctors, therapists, and researchers the ability to become their own high-tech laboratories; contact analysis is now affordable and portable.
One metre system on the floor has the capabilities of doing:
a. A basic step test can be evaluated for biomechanical efficiency. The contact and flight time of each leg is evaluated for symmetry.
b. Standard squat jump can be evaluated for maximum power. The pelvic angle can be noted instantly. Conditioning protocols can be based off this angle.
c. One-legged jumps, in any direction, are employed to compare left and right power. Knowing the patient's overall power is only one aspect; symmetry is key to all rehabilitative programs.
d. Agility left and right, is studied via simple ski tests. Left and right contact and flight times are easily compared. Effective treatment ensures there is no favoured side.
The system also has video analysis capabilities thanks to two webcams with tripods. This allows you to complete video analysis whilst subjects are being tested, the 2 webcams allow for filming from two angles.
Also, the single-metre system can be used on a treadmill. The system can be easily placed on the side of any treadmill for walking or running analysis. A single bar will be long enough to cover strides on standard-sized treadmills. On treadmills with larger beds, a second bar can be used. The system allows analysis of stride length, contact time, cadence, acceleration and gait cycle amongst many other parameters. The system also includes a robust carry case for easy transportation.
The single metre system can be battery-operated (8 hours) or connected to mains power.
Research Documents
Free Shipping (Over £999)

Free UK mainland delivery is available on orders over £999. Conditions on delivery timescales currently apply.

Hassle-Free Exchanges

You have 14 days, from receipt of cancellable goods, to notify us if you wish to cancel your order or exchange an item.