SKU: PB180
Regular price
Sale price
£3,138.00
Unit price
per
Sale
Sold out
Shipping Dimensions
Length : 120.0 cm
Width : 33.0 cm
Height : 25.0 cm
Weight :
10.0 kg
View full details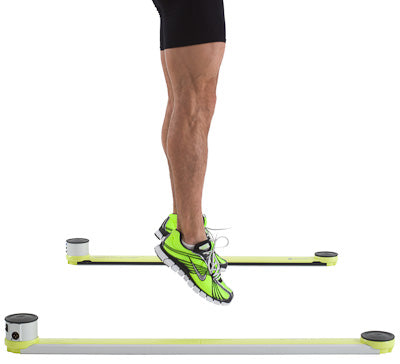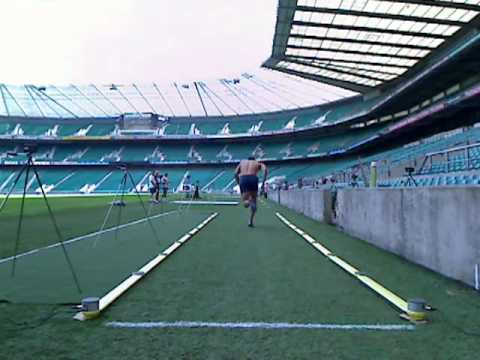 Description
Optojump is an optical measurement system consisting of a transmitting and receiving bar. Each of these contains 96 leds (1.0416cm resolution). The leds on the transmitting bar communicate continuously with those on the receiving bar. The system detects any interruptions in communication between the bars and calculates their duration.
This makes it possible to measure flight and contact times during the performance of a series of jumps with an accuracy of 1/1000 of a second. Starting from these fundamental basic data, the dedicated software makes it possible to obtain a series of parameters connected to the athlete's performance with the maximum accuracy and in real-time.
The absence of moving mechanical parts ensures accuracy and greater reliability.

The single metre
In this configuration Optojump makes it possible to perform jump tests, reaction tests and running tests (if mounted on a treadmill). The data that can be obtained are:
contact times
flight times
reaction time to a sound/visual impulse
elevation of the centre of gravity
specific power (W/kg)
frequency
energy expended (J)
Thanks to this data and video analysis, the operator quickly evaluates the athlete's explosive and elastic force and tolerance of different kinds of effort, and his/her posture and technique. Moreover, the possibility of performing reaction tests, configuring them freely, makes it possible to compare the results of tests performed in normal situations with those obtained under stress.
On a Treadmill
Optojump can easily be placed on the side of any treadmill for walking or running analysis. A single bar will be long enough to cover strides on standard-sized treadmills. On treadmills with larger beds, a second bar can be used. The system will allow you to analyse: stride length, contact time, cadence, acceleration and gait cycle amongst many other parameters.
In addition, if mounted on a treadmill, Optojump also generates data analysis of running or walking, helping to improve technique and preventing injury. Using Optojump on a treadmill is ideal for rehabilitation and with the use of Polar Heart Rate Monitors, cardio can also be monitored as well as running analysis, capturing data alongside each other.
The single metre can be powered by both batteries (about 8 hours' autonomous use) and from the mains.
Video Analysis
The system includes a webcam and tripod to allow video analysis while subjects are being tested. A second webcam can be added to allow video from two angles. In addition, high-speed cameras can be used to obtain higher-definition footage.
Optojump and Witty Integration
Optojump may be used in combination with the Witty Timing system. The photocells allow for extremely accurate and reliable timing, acting as both the start and stop impulses for running a test. Multiple gates can be added to get intermediate times along with the range of parameters fed back by the Optojump modular system.
Free Shipping (Over £999)

Free UK mainland delivery is available on orders over £999. Conditions on delivery timescales currently apply.

Hassle-Free Exchanges

You have 14 days, from receipt of cancellable goods, to notify us if you wish to cancel your order or exchange an item.