SKU: PB170
Regular price
Sale price
£2,012.40
Unit price
per
Sale
Sold out
Shipping Dimensions
Length : 56.0 cm
Width : 32.0 cm
Height : 45.0 cm
Weight :
9.0 kg
View full details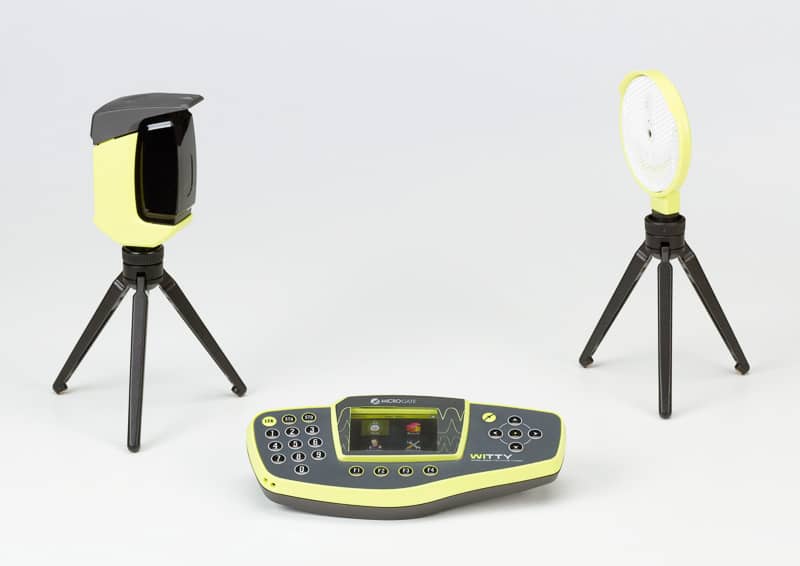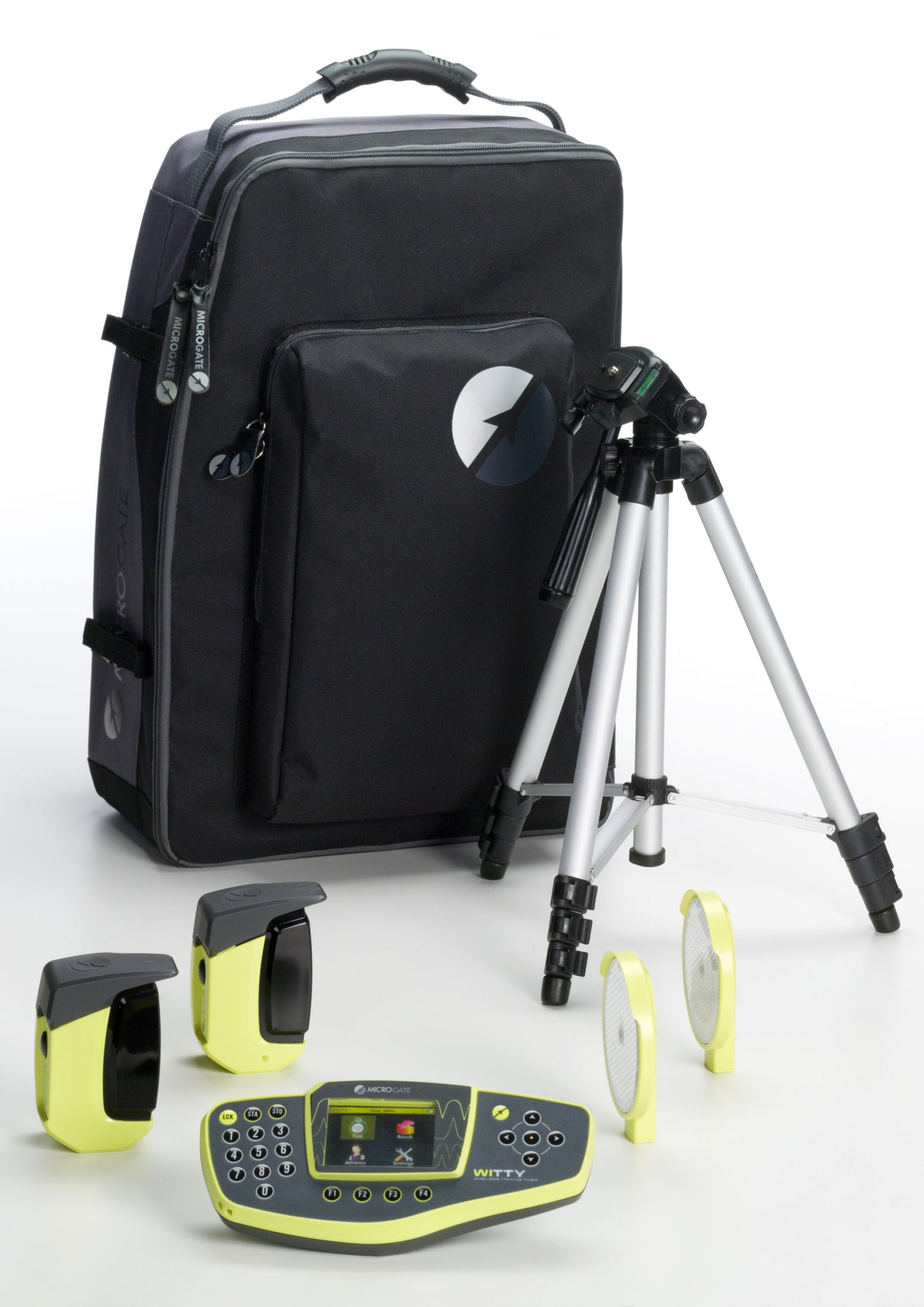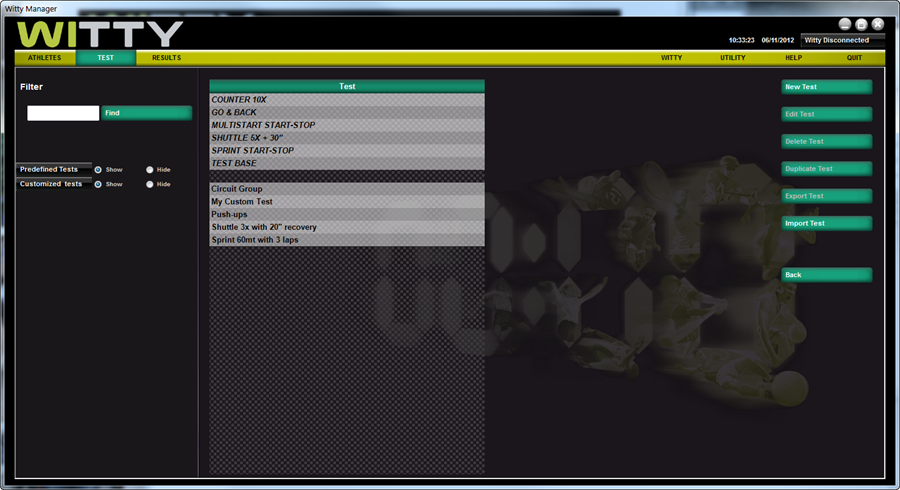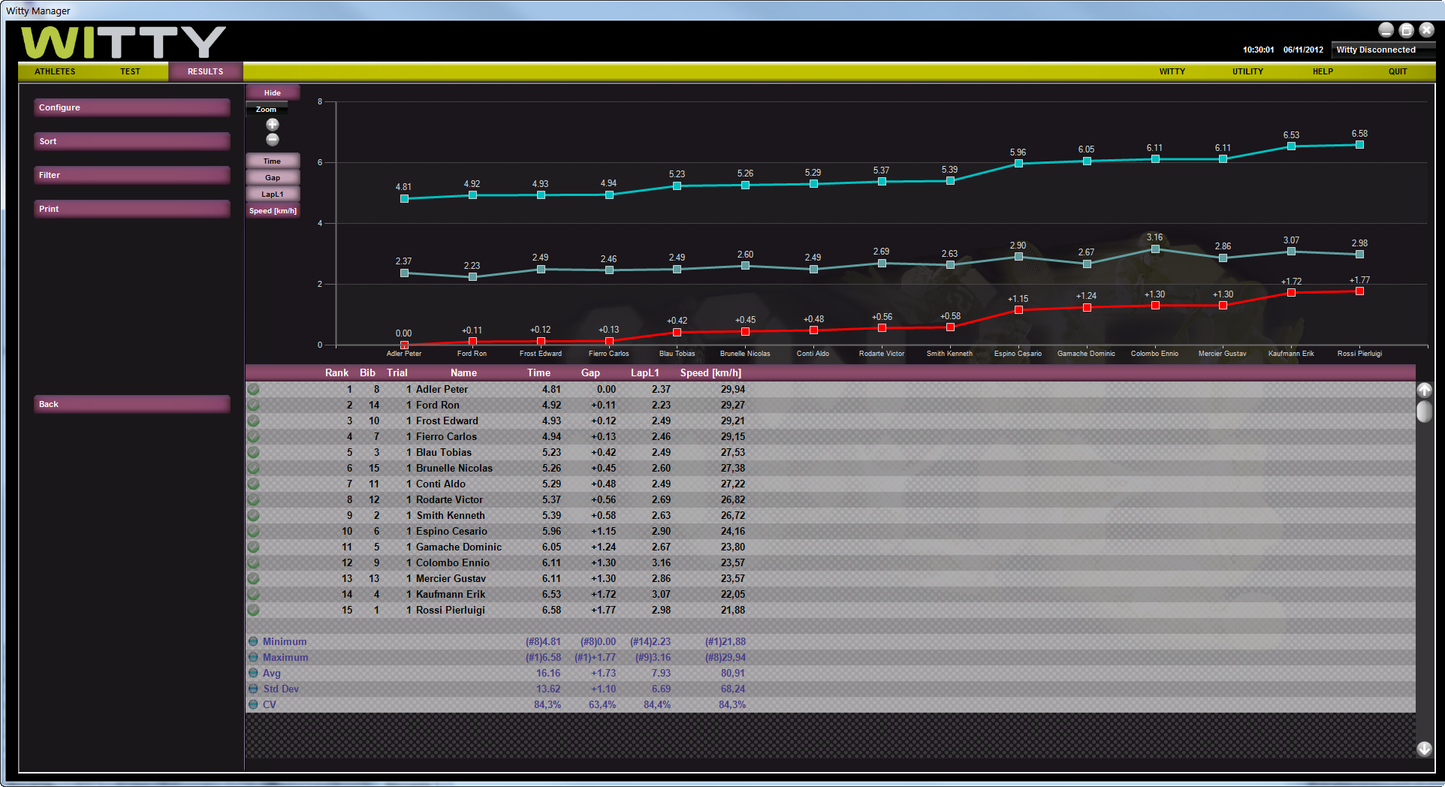 Description
The Witty System is Microgate's portable timing system- the compact size, anatomical shape, and innovative design makes the Witty Timing System practical and easy to use.
Graphical icons and on-screen instructions on the colour display ensure user-friendliness and ease of use. With 8 different radio frequencies to choose from, it is possible to work simultaneously with several Witty timing systems (timer and photocells) in the same training area.
Various pre-configured test types are available (single tests, group tests, in-line tests, shuttles, counter, etc.) plus the user can also create customised test protocols directly on the timer.
The Witty System includes: 1 timer, 2 wireless photocells, 2 reflectors, 4 tripods, 1 battery charger, USB Cable, 1 padded backpack and software.
Additional Gates are available to order.
Due to the integrated transmission system, which has a range of 150 metres, the photocells are highly reliable. Redundant radio transmission ensures that the data acquired is transmitted to the timer with the maximum precision (±0.4 thousandths of a second) even if the signal is disturbed. The Witty timer remotely recognizes the photocell ID number, so the user can easily set the signal type on the photocell: start, stop, and intermediate times.
It is also possible to use the Witty System with dual photocells, i.e. one on top of the other, so that only the simultaneous interruption of both photocells generates a signal. This system ensures that the photocells are interrupted by the chest and not by the athlete's leading arm. It is also possible to add to Witty an unlimited number of photocells to allow multiple intermediate times.
Witty Manager Software
Witty Manager is a PC software for Microsoft Windows (XP Sp3, Vista, Win7, Win8) for managing the data collected with the Witty System, displaying rankings, graphs, histories, etc. The main functions are:

managing Athletes' Personal Data including pictures and divided into groups of categories
managing the Start Lists
creating Customised Test definitions
downloading data from Witty and displaying Results in highly configurable tables and graphs
updating the Witty and photocell firmware
The Witty System can be used in combination with the Optojump Next system- the photocells can be used to give an external start and stop impulse to the Optojump Next modular system as well as recording intermediate times during sprint tests. Just set up the photocells and connect the Witty timer to the Optojump software- the photocells will transmit directly to the software. The Witty Timer should be using the 1.14.32 firmware and Optojump Next software version 1.8.
Free Shipping (Over £999)

Free UK mainland delivery is available on orders over £999. Conditions on delivery timescales currently apply.

Hassle-Free Exchanges

You have 14 days, from receipt of cancellable goods, to notify us if you wish to cancel your order or exchange an item.
Frequently Asked Questions
How does Firefly work?

Firefly uses small electrical pulses to stimulate the peroneal nerve (a nerve in your leg). This increases full-body blood flow. That means more fresh blood and oxygen to reduce lactic acid and soreness, eliminate toxins, and keep muscles flexible.
When and how long should I wear the Firefly devices?

Recommended usage will optimise recovery so you can train harder and perform better. Firefly Recovery is used for warm up (30-60 minutes) post workout recovery (1-4 hours) and travel (duration of travel).
Should I use Firefly during training or working out?

No, it is not recommended to use Firefly during training or a workout. However, as Firefly is a portable device, it can be used when walking, stretching or on-the-go.
Can I use Firefly for upper body recovery?

Absolutely. Since Firefly increases blood flow throughout your entire body, it always functions as a full-body recovery device.
Do I need a knee strap?

We recommend getting the Knee Straps.

The Knee Strap keeps Firefly securely in place whether you are resting or in motion. Additionally, as the gel-based backing on Firefly devices may become less adhesive after multiple uses, the knee strap will help to ensure proper stimulation from the device.

You can get the knee straps here.
How do I use Firefly?

Firefly Recovery is used for warm up (30-60 minutes), post workout recovery (2-4 hours), and travel (duration of travel).

Simply apply Firefly to the correct location on your peroneal nerve and turn the device on.
How do I use Firefly?

Firefly Recovery is used for warm up (30-60 minutes), post workout recovery (2-4 hours), and travel (duration of travel).

Simply apply Firefly to the correct location on your peroneal nerve and turn the device on.
How long does Firefly last?

When used as recommended, the Firefly device has a 30 hour battery life. The number of uses will depend on the length of each recovery session (average session is 1-4 hours). Afterwards, the battery is not rechargeable, it can be removed and recycled like any household battery.
Is the Firefly device painful to use?

The Firefly device should not be painful. You will feel muscles in the lower leg contract every second, which causes your foot to twitch (Firefly flutter). It may take a few moments to adjust to the sensation, but the movement is critical to increasing blood flow and recovery. if the sensation is too strong, decrease the level.
How does the Firefly device differ from muscle stim?

The Firefly is a modified NMES that stimulates a nerve vs. a muscle, it is not a muscle stim or TENS unit. Stimulating the peroneal nerve causes muscles to contract and to increase blood flow. Stimulating a muscle (with traditional NMES) for extended periods of time can cause muscle fatigue. The Firefly safely avoids muscle fatigue that can be caused by TENS.
Who should not use the Firefly device?

Individuals with pacemakers and recently diagnosed DVT should not use the Firefly. Instructions accompany the device and offer a full list of contraindications, warnings and precautions.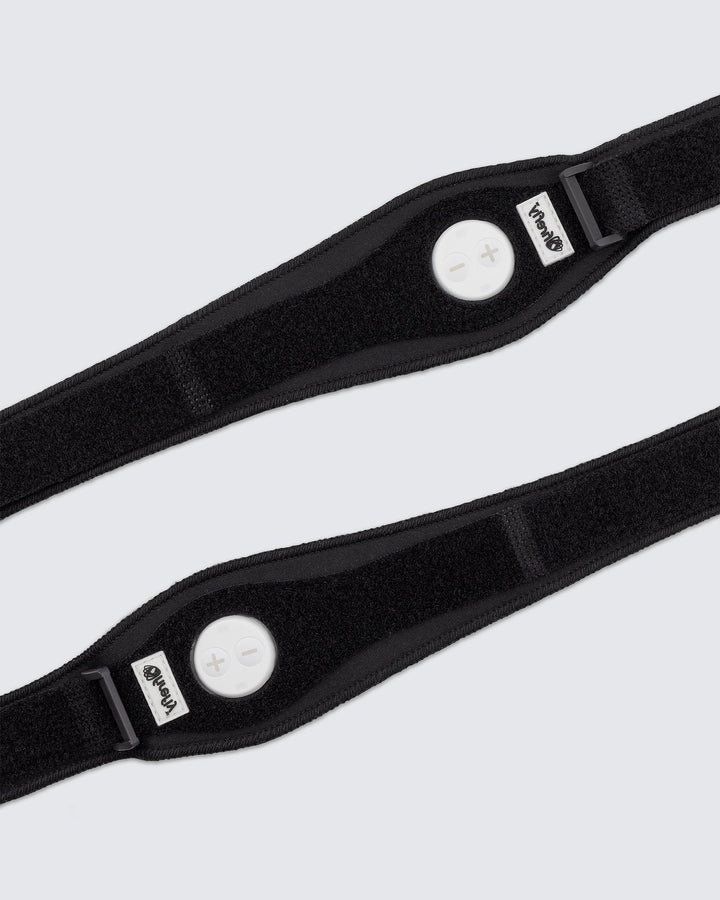 Firefly Knee Straps
The Firefly Knee Straps, an essential companion for maximising the benefits of Firefly Recovery devices. This specially designed knee straps are highly recommended for ensuring optimal recovery.
Discover The Knee Straps