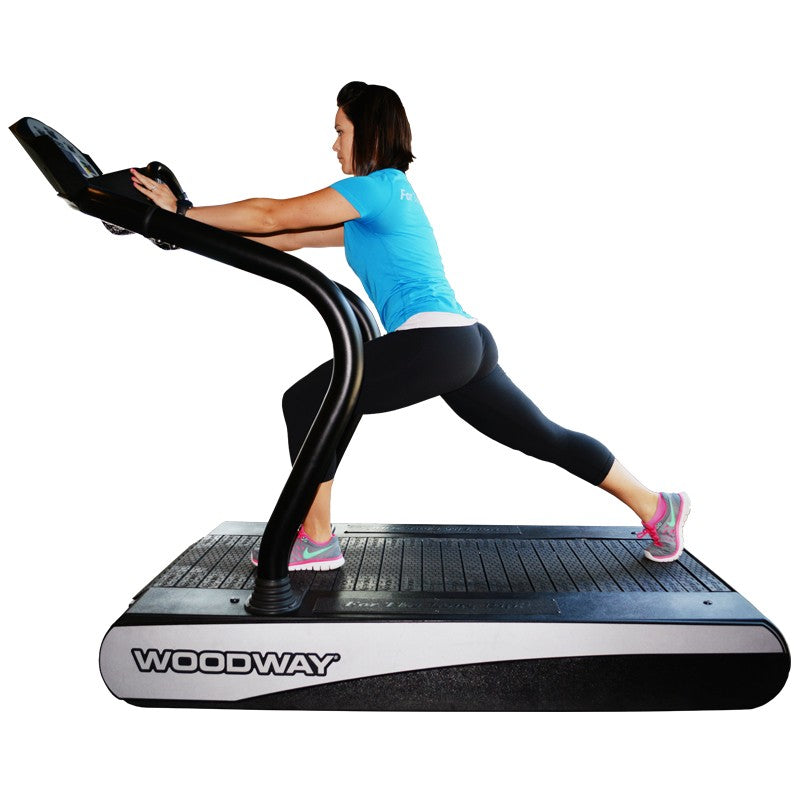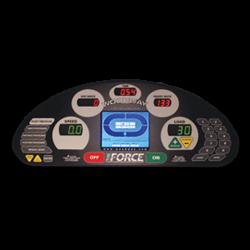 Description
Woodway Force is a manual, stationary, sport loading platform designed specifically for speed, acceleration, and athletic performance training. With an electro-magnetic braking system built in, this performance treadmill is designed to increase resistance and push athletes to their limits.

Equipped with an adjustable harness and varying levels of resistance, the Force is a dynamic training tool for all athletes looking to improve quickness, power, and anaerobic endurance.
FORCE UPGRADES
Force 2.0
One horizontal load cell attached to the vertical strut
Ability to save and compare data to previous activity or participants
Ability to graph each parameter against time
Adds workout tracking software for efficient tracking of users and data
Ability to log in athletes, and track and compare performance for measurable improvements
Force 3.0
Four individual vertical load cells under the running surface
Treadmill tachometer pacer function
Gait analysis for sport-specific research for University level human performance research and professional sports teams
Symmetry between successive steps
Export of data to a spreadsheet
This product has an lead time, for specific time scales please contact our sales team on sales@performbetter.co.uk
HUMAN PERFORMANCE
There is nothing that compares to the Force. The Force is a stationary sport loading platform designed specifically for speed, acceleration, and athletic performance training. The system works by tethering an athlete in place so they become the "drive" or "force". Instead of a motor, there is actually a brake, so you have the ability to increase resistance and take training to the next level. This is only made possible by the Slat Belt running surface, which allows the belt to move without friction and to stand up to the rigors of the largest and most powerful athletes. By adding more resistance and varying interval time and target speeds, the Force is ideal for targeting and training sport-specific Energy System Development (ESD). Simply put, the Force gives coaches and trainers a remarkable edge in training athletes for speed, explosiveness, and anaerobic endurance.




SAFETY AND RELIABILITY
The slat-belt running surface also has distinct advantages, lasting up to 150,000 miles without a single belt change or deck swap. With 114 ball bearings, the belt glides smoothly, resulting in years of life with very little maintenance. There is no need to adjust and tension the belt because our design utilises tracking rollers and a toothed pulley.

The Force treadmill does not have a motor so it utilises very little electricity. All it takes is an athlete's will and determination.
FORCE DISPLAY
Consider this console your very own personal trainer.
Menu-driven colour LCD screen
10 preprogrammed workouts
Ability to create custom user workouts (up to 99)
Fitness testing (pre-loaded U.S. Military, Medical & Fire Department protocols)
Multiple LED Readouts (speed, incline, distance, calories, time, pace, heart rate, and METs)
Network capable of usage monitoring and user integration with many fitness apps
USB port for exporting workout data and charging mobile devices
Free Shipping (Over £999)

Free UK mainland delivery is available on orders over £999. Conditions on delivery timescales currently apply.

Hassle-Free Exchanges

You have 14 days, from receipt of cancellable goods, to notify us if you wish to cancel your order or exchange an item.